Bahrain
Salman trial speeds up Al Khalifa ouster: Iran cleric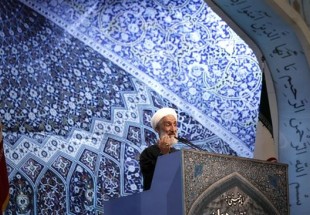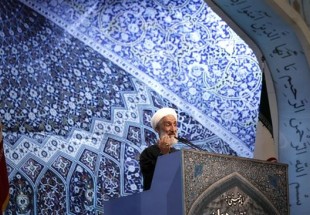 "I am warning the Bahraini government that such moves will speed up that government's overthrow," said Kazem Seddiqi in a sermon to worshipers during weekly Friday Prayers in Tehran.
He added that the imprisonment of the al-Wefaq secretary general runs counter to the law and human rights.
The Al Khalifa regime even paid no attention to warnings by prominent Islamic figures and senior sources of emulation and now it seeks to put Sheikh Salman on trial, the Iranian cleric added.
Salman was arrested on December 28 after the government in Manama accused him of plotting regime change and collaborating with foreign powers, charges that Salman and his party have vehemently denied.
Salman is also accused of inciting hatred and disobedience in his public statements. The prosecutor has claimed that Salman has confessed under questioning to be engaged in some anti-government plots.
Salman's arrest has triggered massive condemnation inside and outside Bahrain, with leaders, governments and international organizations across the world calling for his immediate release. The move has also sparked almost daily protests in the Shia-majority Persian Gulf kingdom with many people warning the government about the dire consequences of Salmans's prolonged detention.
Bahrain's uprising
The senior Iranian cleric further pointed to peaceful uprising of the Bahraini people over the past four years against a regime "which has no legitimacy" and said the so-called advocates of human rights have taken no step to defend the Bahraini people over the period but supported suppression and despotism in the country.
Seddiqi said the Bahraini monarchy has refused to pay heed to the nation's legal, human rights and legitimate demands for a long time.
Bahrainis have been protesting against the ruling Al Khalifa family since early 2011, with Manama using heavy-handed measures in an attempt to crush the demonstrations.
Bahraini forces have killed scores of activists over the past years of uprising, while hundreds of protesters as well as notable opposition figures continue to remain under arrest in the regime's notorious prisons.