Europe
Salmond accuses UK's Cameron of scaremongering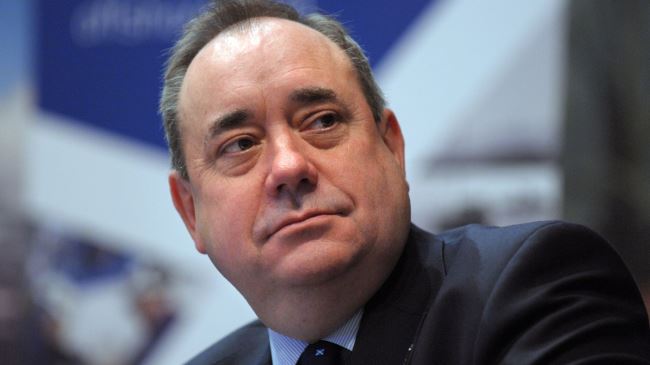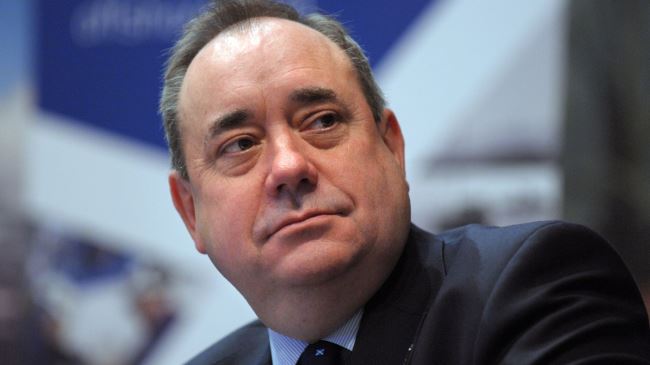 British Prime Minister David Cameron is using "scaremongering" tactics against Scotland's independence from the UK, Scottish first minister and leader of the pro-independence Scottish National Party (SNP) says.
"I think people in Scotland will know the Prime Minister's fingerprints are all over the scaremongering campaign and the Treasury's fingerprints are all over the bank campaign," Alex Salmond said in a meeting with Scottish business leaders at Edinburgh Airport on Monday.
The top Scottish official also accused the Treasury of leaking details of a plan by the Royal Bank of Scotland (RBS) to move its headquarters to London in case of a possible Scottish breakaway from the UK.
He further hit out at Cameron, saying the British premier had "undoubtedly" pressed businesses to issue warnings about the impact of the Scottish independence.
This comes as Salmond, who is leading the Yes campaign, has downplayed reports warning of capital flight from an independent Scotland.
The British prime minister is due to visit Scotland later on Monday to boost support for the No campaign ahead of Thursday's referendum on Scotland's independence.
Scotland will have an independence day on March 24, 2016, if Scottish people vote to break away from the UK in a referendum, which is slated for September 18, 2014.
The Westminster has repeatedly warned against Scotland's independence, saying it will jeopardize the UK's stability and damage its international standing.
Scottish authorities, however, argue that independence from the UK would free Scotland from London's austerity policies and unnecessary military spending.