World News
San Diego area wildfire forces mass evacuations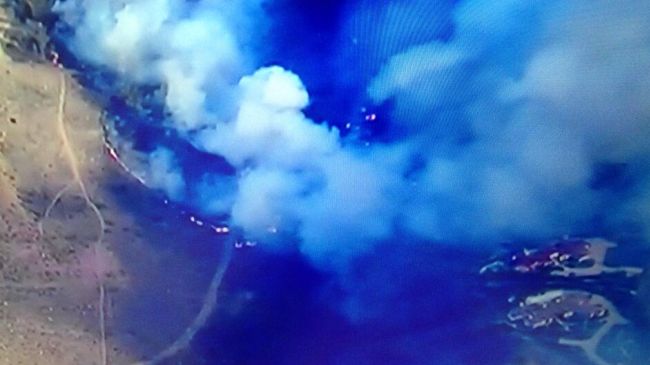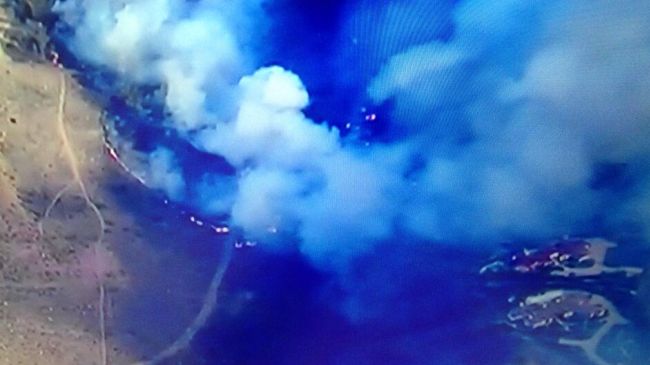 The threat of wildfires in the United States has prompted the evacuation of more than 20,000 homes in San Diego and surrounding areas, according to officials.
Pushed by gusty winds, the southern California wildfire off Camino San Bernardo burned through more than 800 acres of brush on Tuesday.
More than 1,200 homes and businesses were also evacuated in Santa Barbara Country 250 miles to the north of San Diego.
Temperatures in San Diego reached mid-90s by noon, as warm weather is expected to continue into Wednesday and Thursday.
Most of the affected homes are located within San Diego's city outskirts.
"At the point the fire is right now, we believe we have a pretty good handle on it," San Diego Fire Chief Javier Mainar said. "We hope to do some more work through the night and into tomorrow, but I think the largest part of the emergency has passed."
"It's windy, it's hot and the fire is still moving," San Diego Fire rep Lee Swanson said.
At least two high schools and three elementary schools were evacuated.
The fire in Santa Barbara has grown to more than 500 acres.
There were downed power lines and heavy brush in the area, said David Sadecki of the Santa Barbara County Fire Department.
Months of drought have left much of the landscape ready to burn. Downtown Los Angeles has recorded just 6.08 inches of precipitation with little time left in the July 1-June 30 rain year. That's less than half its annual average rainfall.
"Fire season last year never really ended in Southern California," Daniel Berlant, a spokesman for the California Department of Forestry and Fire Protection said. His agency has responded to more than 1,350 fires since Jan. 1, compared with an average of 700 by this time of year.