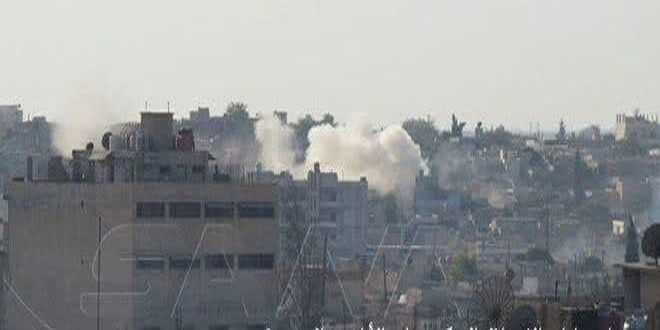 The Turkish occupation and linked terrorists on Friday shelled villages in the towns of Abu Rasin and Tal Tamir in Hasaka northern countryside.
Local sources told SANA that the Turkish occupation and terrorists targeted with artillery shells the citizens' houses and properties in the villages of al-Dardara and al-Aabush in Tal Tamir countryside and Tal al-Ward village in Abu Rasin countryside.
The attacks damaged some houses, properties and parts of the roads in the vicinity of Abu Rasin town.