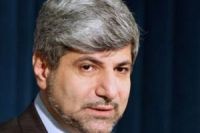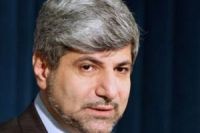 Iranian Foreign Ministry Spokesman Ramin Mehmanparast has termed sanctions against Iran as 'unjustified' adding that they would have no impact on Islamic Republic's trade with other countries.
According to IRNA, Head of Foreign Ministry's Center for Public Diplomacy made the remarks during his meetings with the official of the government of southern Sindh province and head of a media organization in Karachi.
He said that Iran is blessed with huge oil reserves and minerals. He was of the view that it is necessary for any country of the world to explore its natural resources for development and Pakistan is exactly doing the same.
The senior Iranian diplomat, during his meeting with Sindh Information Minister Sharjeel Inam Memon, said that Pakistan is an important country of the world. He stressed the need for close cooperation between the media organizations of the two neighboring states.
He was of the opinion that there are lots of opportunities that need to be explored in media sector of Iran and Pakistan. He noted the people of Iran and Pakistan are getting information about each other through western media.
Mehmanparast pointed out that some western countries are doing negative propaganda against Muslim world. He strongly believed that close cooperation between Iranian and Pakistani media can counter the anti-Islam western propaganda.