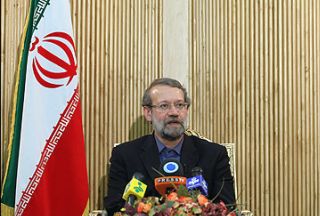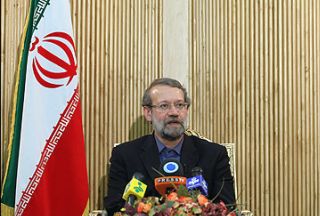 Iranian Parliament Speaker Ali Larijani has rejected US pressure on Iran over its peaceful nuclear program, saying pursuing failed policies of the past will prove costly for Washington.
Speaking to reporters on Friday, Larijani dismissed the effectiveness of threats for resolving Iran's nuclear standoff with the West, saying the issue will only be solved through political means.
"If the US wants to act in the same way as before, this approach would prove costly for them," Larijani explained, adding that Tehran would not tolerate the language of threat.
Referring to US efforts to impede Iran's progress on the industrial and nuclear stage over the past thirty years, the top Majlis official said the Iranian nation has overcome every such obstacle, ISNA reported.
The remarks come as the US spearheaded efforts for passing a UN Security Council (UNSC) sanctions resolution against Iran over its nuclear work last month.
In addition to the UNSC sanctions, US President Barack Obama on Thursday signed new unilateral sanctions into law, seeking to prevent Iran's access to refined oil products.
The unilateral US sanctions mainly focus on gasoline exports to Iran and target companies that help improve Iran's domestic refinery capacity.
Iran, however, says the sanctions will put no pressure on the country as Tehran has the ability to meet its energy demands on its own.
"We are capable of producing petroleum in our petrochemical complexes," Iranian Oil Minister Massoud Mirkazemi told reporters on Wednesday.
Iran's Deputy Oil Minister Ali Reza Zeighami also said on Thursday that despite sanctions, Iran would achieve self-sufficiency in the production of gasoline within two years, adding that the country would begin gasoline export afterwards.