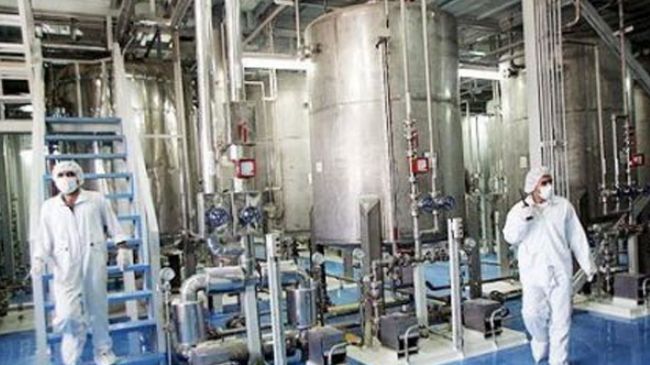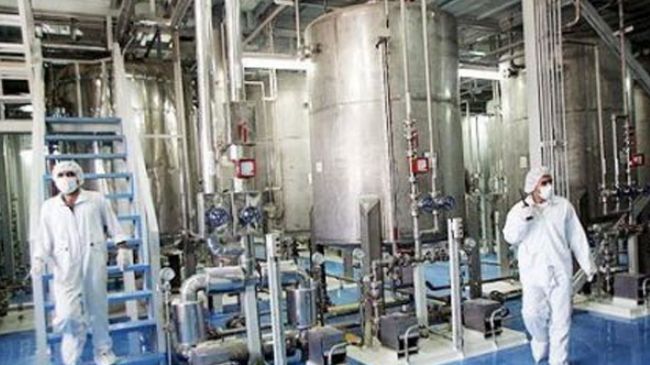 International sanctions imposed against Iran over the country's nuclear energy program have actually helped the Islamic Republic to become self-sufficient in producing required materials, a recent article says.
In a report published on Bloomberg on Friday, Jonathan Tirone said although sanctions have restricted Iran's access to raw materials such as aluminum and maraging steel, they have encouraged Tehran to find "its own solutions for subsequent technological innovations."
Referring to Iran's announcement about installing new domestically-produced centrifuges at Natanz facility, the author said, "The country's own resources, including oil, sand and zinc, mean it can overcome technical hurdles."
Head of the Atomic Energy Organization of Iran (AEOI) Fereydoun Abbasi said on February 13 that Tehran had begun installing new centrifuges at Natanz enrichment facility one month ago.
"These centrifuges have been developed for enrichment below five percent and they cannot be used in 20-percent enrichment," Abbasi added.
Quoting Yousaf Butt, a physicist and nuclear non-proliferation analyst who advised the US National Academy of Sciences on Iran's nuclear work, the article said, "While the sanctions regime certainly slowed down Iran's technological progress initially, it has also made Iran self-sufficient in a number of key areas…. Iran is likely the most technologically advanced nation in the Middle East."
The US, Israel, and some of their allies have repeatedly accused Iran of pursuing non-civilian objectives in its nuclear energy program.
Using the unfounded allegation as pretext, the US and its European allies have imposed unilateral sanctions against the Islamic Republic.
Iran rejects the allegations, arguing that as a committed signatory to the Non-Proliferation Treaty and a member of the International Atomic Energy Agency (IAEA) it is entitled to develop nuclear technology for peaceful purposes.
In addition, the IAEA has conducted numerous inspections of Iran's nuclear facilities but has never found any evidence showing that the Iranian nuclear program has been diverted toward military objectives.