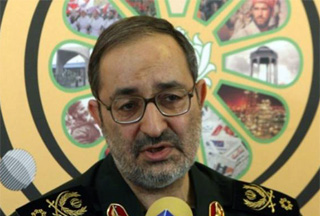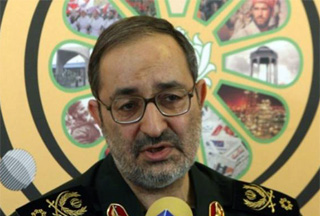 In the wake of a new anti-Iran UN Security Council (UNSC) resolution, a top official with Iran's Armed Forces says sanctions will have no impact on the country.
"The ploy of imposing sanctions on the Iranian nation is ineffective because the establishment and the people have succeeded in finding their path," IRNA quoted the deputy head of Iran's Armed Forces Headquarters Massoud Jazayeri as saying on Saturday.
He noted that foreign media seek to pursue the political propaganda adopted by the US and pro-Israel lobby to "prevent any damage to the illusion of the peaceful image of the White House."
He stressed that media imperialism will never be able to cover up the hegemonic approach of the United States government and president.
The remarks came in response to a move by the US and the European Union to impose sanctions on Iran's oil and gas sectors — measures beyond the fourth round of UNSC sanctions approved in June.
The US and Israel have managed to persuade the EU to oppose Iran's nuclear program over allegations that Tehran is pursuing a covert military nuclear program.
Tehran has repeatedly rejected the claim as politically-motivated, arguing that the International Atomic Energy Agency in numerous reports has confirmed the non-diversion of nuclear material in the country.
While the US possesses and has used nuclear weapons in the past, Washington, in a politically-motivated move, is now imposing unilateral sanctions against Iran, which does not possess nuclear weapons nor does it seek to develop such weapons.