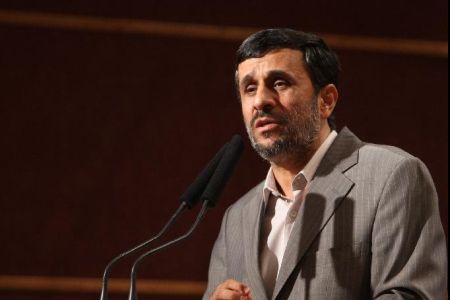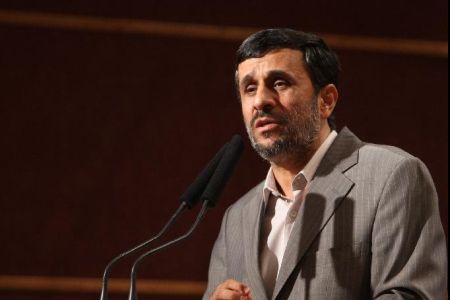 Iran's president has shrugged off sanctions against Tehran over its nuclear program, saying such measures are aimed at waging a psychological warfare against the Islamic Republic.
"When a nation believes in its capabilities, no outside force … can harm it," Mahmoud Ahmadinejad said on Thursday.
The president said the "self-confidence" that the Iranian nation has gained through "self-sufficiency" is not limited to the country's geographical boundaries and is "spreading to the entire world."
He said the enemies of the Iranian nation are losing their self-confidence, stressing that the time of their collapse is nearing.
"They seek a psychological warfare to break the strength of the Iranian nation but it is the Iranian nation which will break them," Ahmadinejad said.
He stressed that the country should reach a point to "export the Iranian knowledge and culture" to the entire world.
In June, the UN Security Council imposed a fourth round of sanctions against Iran's financial and military sectors amid a standoff born out of Western allegations that Tehran is following a military nuclear program.
Shortly afterwards, the US, the EU and a number of other countries imposed unilateral sanctions against Iran's financial and energy sectors.
Iran has refuted the Western charges, arguing that as a member of the International Atomic Energy Agency and a signatory to the Nuclear Non-Proliferation Treaty, Tehran has the right to peaceful nuclear energy.