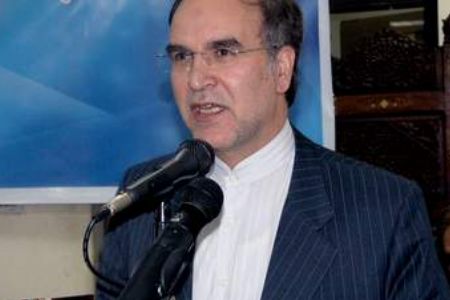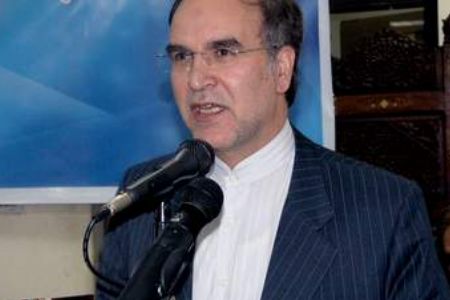 Iran's ambassador to Pakistan says foreign sanctions have only strengthened the resolve of the Iranian nation with no effect on the country's peaceful nuclear activities.
Mashaallah Shakeri told a group of military elites at Pakistan's National Defense College in Islamabad on Thursday that developing a peaceful nuclear technology has been Iran's most important achievement in the past few decades.
"Sanctions, threats, cyber attacks and assassination of nuclear scientists cannot stop Iran's peaceful nuclear activities," IRNA quoted him as saying.
The Iranian diplomat added that according to the Statute of International Atomic Energy Agency (IAEA) and Non-Proliferation Treaty (NPT) taking advantage of peaceful nuclear technology was inalienable right of NPT member states.
Praising Pakistan's support for Iran's peaceful nuclear activities, Shakeri said cultural, historical, and religious commonalties have created close ties between Tehran an Islamabad.
He also pointed to Iran's 100-million-dollar contribution in aid to Pakistani flood victims, saying that 25 million dollars will be spent on emergency needs and the rest on reconstruction efforts and infrastructures.
Fereydoun Abbasi, head of Iran Atomic Energy Organization said on October 4 that the country has completely mastered uranium enrichment technology and is now able to use it for the benefit of other countries.
"Those who do not want the Islamic Iran to grow impose sanctions on the country's scientific community, but sanctions have been turned into an opportunity thus far and the country has achieved self-sufficiency in various fields," he added.