World News
Sanctions won't change Russia's Ukraine policy: Lavrov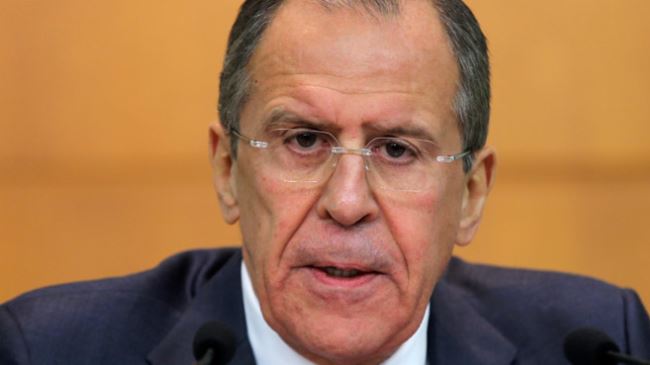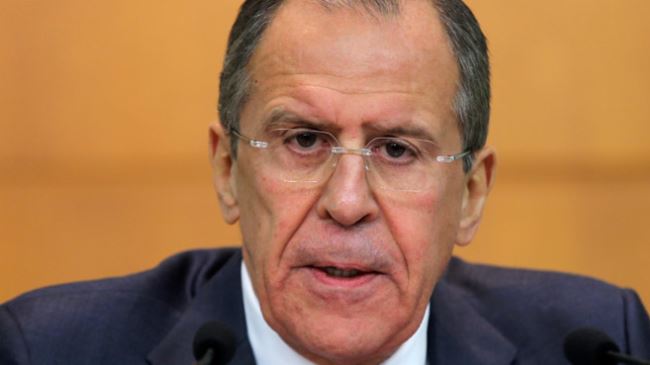 Russia's Foreign Minister Sergei Lavrov has reiterated that Western sanctions will not pressure Moscow into unduly amending its policies regarding Ukraine.
"Our partners, who actually imposed the sanctions, do not hide the fact that the goal of these measures is not Ukraine… the true purpose of the restrictions are seen – to make over Russia, to change its position on the key issues of fundamental importance to us and to get [Russia] to take the position of the West," Lavrov said during a Sunday interview with Russia's NTV channel.
The Russian foreign minister said Moscow is doing more than anyone else to settle the crisis in Ukraine and that Kremlin will not meet any conditions or bargain on any criteria imposed on it by Western states.
He went on to describe such efforts by the US and its European allies as "the last century, the past era, colonial, inertial way of thinking."
Lavrov further censured Washington for taking advantage of the Ukraine crisis to settle its own issues with Moscow, pointing out that Russian ties with the US had reached a dead-end long before the Ukrainian crisis.
He also expressed optimism that the deal reached earlier between Kiev and pro-Russian forces in the Belarusian capital of Minsk would be implemented.
While the pact, signed last month, urges an immediate ceasefire, sporadic clashes continue in eastern Ukraine. Kiev, along with its Western allies, accuses Russia of not adhering to the deal. Moscow denies the charge.
The Ukrainian conflict began following a March referendum in which the residents of the Crimean Peninsula voted to break away from Ukraine and join Russia.
Western powers and the government in Kiev accuse Moscow of having a hand in the crisis in eastern Ukraine, but the Kremlin denies the accusation.
According to the latest figures by the United Nations, over 3,700 people have been killed and at least 9,000 others injured in the conflict in eastern Ukraine during the past six months.