Europe
Sarkozy moves to free Frenchwoman in Iran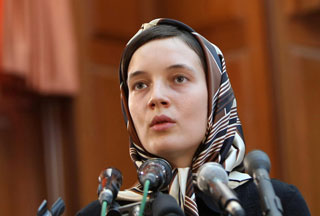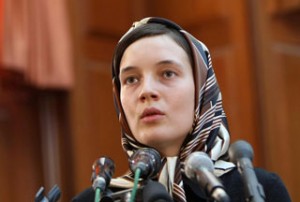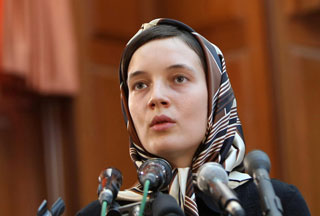 French President Nicolas Sarkozy is working to secure the release of a French academic standing trial in Tehran over espionage charges, his office says.
"He is increasing his contacts with people who have the influence to bring this affair to a rapid conclusion and secure her release. That is the main priority in this case," an advisor told reporters on Monday.
The 24-year-old French teaching assistant Clotilde Reiss as well as French embassy staffer Nazak Afshar are among hundreds of defendants tried on various charges after the re-election of Iranian President Mahmoud Ahmadinejad in the June 12 poll triggered widespread protests across the country.
Reiss, a lecturer at the Isfahan Technical University, told an Iranian court on Sunday that she had written about Iran's nuclear power program as well as the post-vote developments for the French Embassy in Tehran.
France has denied that Reiss was a spy.
"Do you think my country would be so naive and shorthanded as to send a 23-year-old woman to spy in Iran? That's stupid, it's not possible," French Foreign Minister Bernard Kouchner told reporters during a recent visit to Lebanon.
Iran blames foreign countries of inciting the violent post-election unrest. France, for its part, denies the charges.
However, in an interview with a French paper, Kouchner defended its Tehran embassy's readiness to give refuge to injured Iranian protesters fleeing police.
"What was said Saturday was true. If protestors, who were being chased had sought refuge in the French Embassy, the instruction was to open the door," Kouchner told the Le Parisien/Aujourd'hui en France newspapers on Monday.
"This is a European order. This is in our humanitarian and democratic tradition," he added.
France and the European Union have criticized the response to days of opposition protests in Iran that left at least 30 people dead.
On July 6, Sarkozy strongly criticized Tehran, saying Iranians "deserve better than the leaders they have today."
Supporters of defeated presidential candidates say the results were rigged. Iranian authorities, however, have rejected any allegations of fraud in the disputed presidential election.