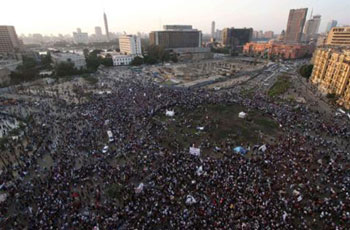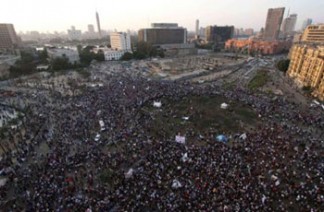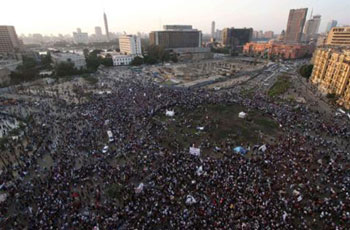 According to the Egyptian Ministry of Health, at least 17 protestors were killed and hundreds were wounded as clashes erupted between the supporters and the opponents of the ousted President Mohammad Mursi.
A group of Mursi supporters gathered next to a public media building in Cairo, one mile away from Tahrir square where Mursi opponents hold their sit-in. Fireworks were then launched, targeting the protestors of the two sides.
Clashes erupted between Mursi supporters and opponents at Abdul Moneim Riad square which is close to Tahrir square, leaving two protesters killed.
The clashes continued at October 6 Bridge where the protestors used guns and exchanged stones as ambulances were seen in the area.
From the city of Alexandria, Egyptian state television reported that the Muslim Brotherhood supporters opened fired on the Assiut governorate building in an attempt to break into it.
One protestor was killed and hundreds of others were wounded in Alexandria clashes, according to Reuters.
The clashes lasted five hours as Mursi supporters tried to access Sidi Gaber square in the city where Mursi opponents were gathered.
The Egyptian army announced that it would intervene to cease the clashes that erupted between the two parties.
"The army does not take part in the confrontations, and his main concern and mission is to protect the protestors of the two parties," Colonel Arkan Ahmad Ali told Agence France Presse.
Sinai Developments
A number of militants north Sinai attacked the governorate headquarters and waved black flags over it.
Media reports mentioned that the army and security troops withdrew from the attacked building.
Muslim Brotherhood announced on Tuesday rebillion against the national military decision that ousted President Mohammad Mursi. since then, pro- and anti-Mursi protestors are held across the state.