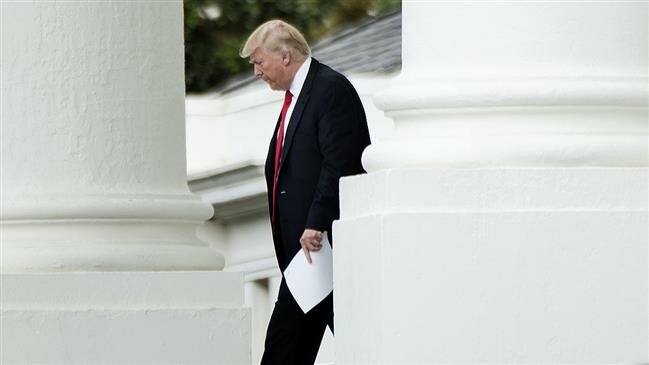 The White House has contacted Swiss authorities to share a telephone number with Iran in hopes that Tehran will contact US President Donald Trump, CNN reports.
The White House contacted the Swiss on Thursday, the same day Trump publicly appealed to Iran to call him amid heightened tensions, the broadcaster cited a source as saying.
The source, however, said Iran was "highly unlikely" to demand the number from Swiss authorities.
The Swiss embassy represents US interests in Tehran, where Washington has had no mission since 1980.
On Friday, a senior commander of Iran's Islamic Revolution Guards Corps (IRGC) stressed that Tehran would not engage in talks with the Americans.
IRGC's deputy head for political affairs, Brigadier General Yadollah Javani, said the US thinks it can intimidate Iran into negotiations with a combination of military threats and sanctions, but to no avail.
The senior military commander also said the US will not dare to wage a war on Iran despite its deployment of bombers and an aircraft carrier to the Persian Gulf.