North America
Syria
Satanic US-Led Coalition Dispatches Terrorist Column from Hasaka to Raqqa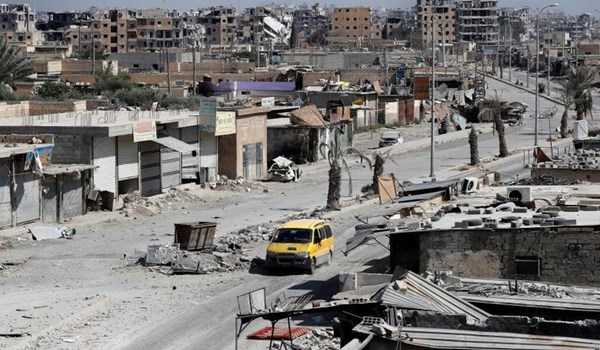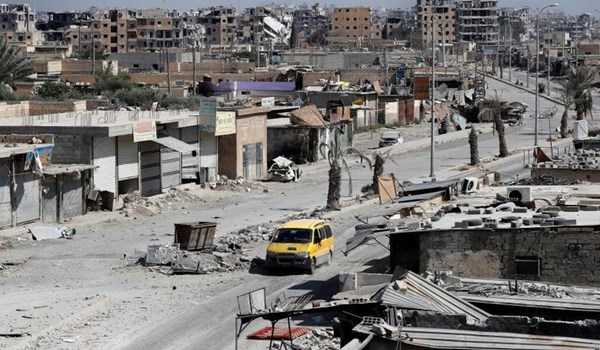 The US-led coalition forwarded a military convoy from Hasaka to Raqqa as tensions rise among different Washington-backed militia groups in Northeastern Syria.
The US sent a convoy, comprising several heavy trucks from the township of Tal Tamar in Northwestern Hasaka to Raqqa city.
In the meantime, local sources in Raqqa reported that a military vehicle of the Kurdish militia was targeted by unknown assailants that fired RPG missile at the vehicle along the road from the city to the 17th Regiment Base in Southern Raqqa, leaving three Kurds dead or wounded.
The sources further pointed to the intensified arrest operation by the US-backed Syrian Democratic Forces (SDF) in the village of al-Mastour West of the town of Ein Issa in Northern Raqqa, adding that tensions between people and the SDF and also among SDF members have recently gone up in the region.
Local sources said on Monday that five SDF militias were killed after a bomb, planted by the unknown parties on their vehicles, went off near the village of Jadida Kahit East of the township of al-Karama in Eastern Raqqa.
In the meantime, a bomb went off near al-Taj Hotel in Raqqa city, killing and wounding a number of SDF militias, the sources said.
They further said that another SDF fighter was also killed after unidentified assailants opened fire at the militias in al-Nour street in the Central part of Raqqa city.
The SDF launched vast arrest operations in al-Karama after a number of its fighters defected the militant group.