Syria
Satanic US-led coalition strikes kill several Syrian civilians in Dayr al-Zawr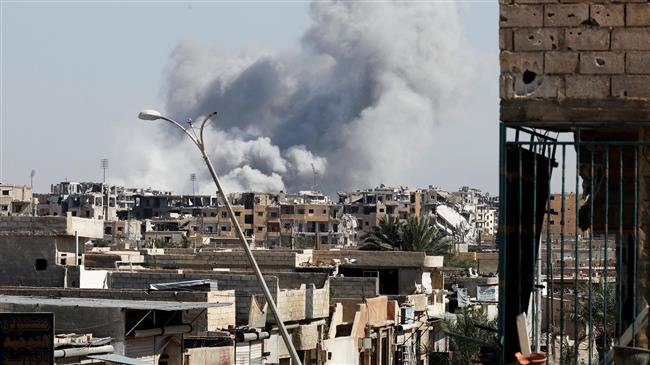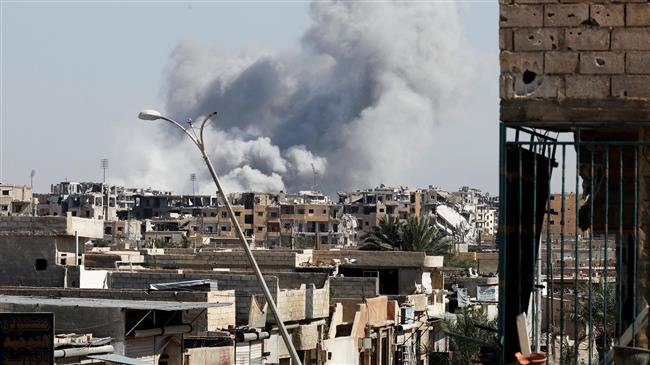 Over 60 civilians have lost their lives or sustained injuries when the US-led coalition purportedly fighting the Daesh Takfiri terrorist group carried out a number of aerial attacks in Syria's troubled eastern province of Dayr al-Zawr.
Syria's official news agency SANA, citing local sources, said that the airstrikes targeted the village of al-Sha' afa in eastern Dayr al-Zawr on Monday.
The airs raids came three days after another coalition airstrike on the city of Hajin in the province killed 26 civilians, including 14 children.
The US-led jets had earlier this month attacked Hijan, killing 15 civilians, mostly women and children, and wounding an unspecified number of people.
The military alliance has repeatedly been accused of targeting and killing civilians. It has also been largely incapable of achieving its declared goal of destroying Daesh.
The so-called Syrian Observatory for Human Rights said on October 23 that as many as 3,222 civilians had been killed ever since the US-led coalition launched its aerial bombardment campaign in Syria more than four years ago.
Damascus urges the UN Security Council to propose an independent and international mechanism to investigation the US-led coalition's crimes in Syria.
The Syrian government has repeatedly asked the United Nations to conduct an investigation into the bloody massacre being committed by the US-led coalition against Syrian people.
The Syrian Ministry of Foreign Affairs and Expatriates, in two letters to the UN on Saturday, called on the Security Council to shoulder its responsibilities, and propose an independent and international mechanism to help stop the coalition's atrocities, investigate the crimes and punish the perpetrators.