Syria
Satanic US-Led Coalition to Set up New Base for Terrorists in Eastern Syria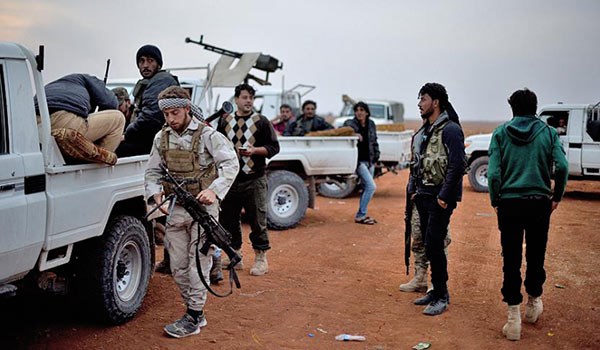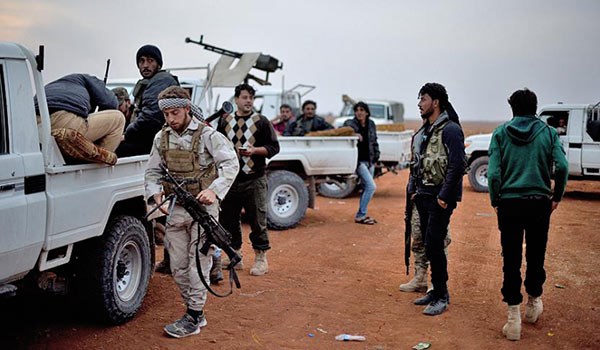 Political advisor of the Free Syrian Army (FSA) Abu Yaqoub disclosed that the US-led coalition is to set up a military base for militants in Southwestern Hasaka near the provincial border with Deir Ezzur.
Abu Yaqoub said that the coalition led by the US has decided to establish a military base for the militants of al-Maqawir al-Thorah in al-Shadadi region, adding that the coalition's move to relocate al-Maqawir to the new base is aimed at taking control over Deir Ezzur city.
He further said that al-Shadadi is near the oil wells in Deir Ezzur province.
Yaqoub went on to say that the US has declared its readiness to transfer 100 al-Maqawi al-Thorah fighters to the new base along with their equipment.
In the meantime, the new base that will be the third, after the two bases of al-Tanf and al-Zakaf that are 70km away from each other, where al-Maqawir al-Thorah and coalition forces are present.
The Arabic-language media sources reported on Saturday that he US-led coalition warplanes launched heavy strikes on one of the largest oilfields in the Eastern province of Deir Ezzur.
The al-Hadath news reported that the coalition fighter jets led by the US targeted one of the largest oilfields in Deir Ezzur known as al-Ward.
In the meantime, eight civilians, including a child, have been killed in the warplanes' air raid in the town of al-Sowar in the Eastern province.