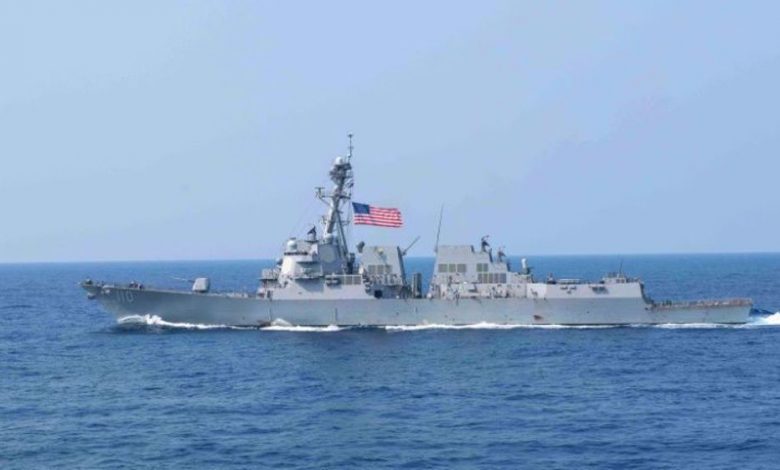 The US Navy says it has conducted an operation off Venezuela's coastline, saying it wanted to challenge what it called the Latin American nation's "excessive maritime claims in international waters".
Caracas has already condemned the presence of the US warship off its coast, describing it as "a deliberate act of provocation."
The USS William P. Lawrence conducted "a freedom of navigation operation to challenge Venezuela's excessive maritime claim in international waters," a spokesman for the Southern Command, responsible for US military operations in the Caribbean as well as South and Central America, said on Thursday
Venezuela's Foreign Minister Jorge Arreaza said the positioning of the guided missile destroyer off his country's coast was "an intention to intimidate" Caracas.
The US warship, he said, was inside the 24-nautical mile Venezuelan Contiguous Zone, "at a distance of 16.1 nautical miles from the Venezuelan coast."
"This is clearly a deliberate act of provocation, which is also erratic and childish," Arreaza added.
US-Venezuela tensions have escalated in recent months, with the Trump administration supporting opposition leader Juan Guaido and trying to oust President Nicolas Maduro.
The US military said in April that it was deploying warships near Venezuela to stop what it claimed an increase in "organized crime."
Maduro called on the international community late last month to rally against unilateral US sanctions against various countries around the world and characterized Washington as the "most serious threat" to global peace and stability.
In a video speech at the United Nations General Assembly on September 23, Maduro slammed the illegal sanctions by an "intransigent and hostile" Washington, and urged the UN member states to counter US sanctions imposed on his country, as well as its Latin American allies, including Cuba and Nicaragua.
"We must demand the cessation of all unilateral coercive measures, of all the alleged sanctions, and that they allow our people to exercise their own rights," Maduro said in his virtual address to the UN.
Venezuela sits on the world's largest oil reserves, and its refineries can produce more than 1.3 million barrels per day (bpd) of fuel, but they are working at less than 20% of their capacity mainly due to power outages and lack of spare parts amid US sanctions.