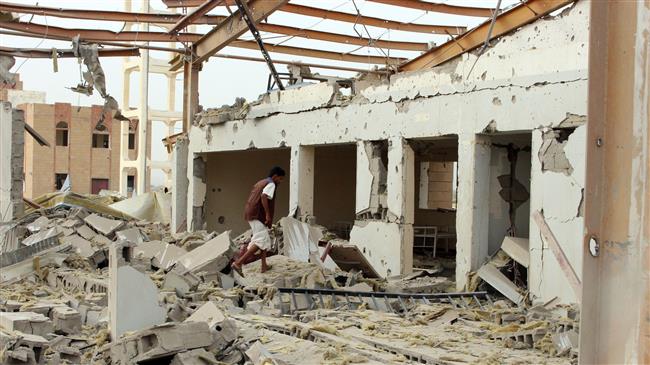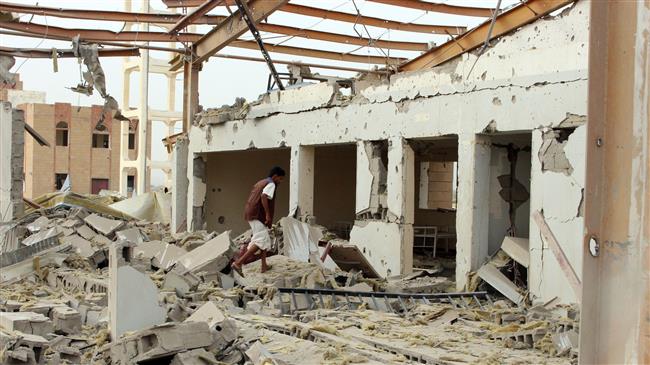 Saudi Arabian warplanes have carried out fresh strikes against northwestern Yemen, killing seven civilians, mostly women and children.
The attacks targeted Amran Province's Harf Sufyan District on Wednesday, Yemen's al-Masirah television reported, adding that three children and two women were among the victims.
Separately, Yemeni sharpshooters killed five Saudi-backed militants in the kingdom's southwestern border region of Jizan as they press ahead with their counter-attacks against the aggressors.
The mercenaries were advancing on the al-Doud and Dukhan mountains in the region.
Two military vehicles belonging to the militants were also destroyed in missile and mortar attacks by the Yemeni army in Jizan.
Yemeni forces also fired three ballistic missiles at positions of Saudi-backed militants in Amran's neighboring province of al-Jawf, Ma'rib Province in west-central Yemen, and the country's west coast.
Footage released by al-Masirah showed scenes from the retaliatory operations as they were in progress.
The Arab world's poorest nation has taken over three years of incessant attacks by a Saudi-led coalition.
The invaders seek to bring back Yemen's former Riyadh-allied officials, and defeat the country's popular Houthi Ansarullah movement.
The invasion has fallen short of its objectives, while killing thousands and turning Yemen into the scene of the world's worst humanitarian disaster.
The United States provides the coalition with bombing coordinates, aerial refueling, and arms support.