Yemen
Saudi Arabia
Saudi airbase, Aramco oil facility targeted in fresh Yemeni retaliatory drone strikes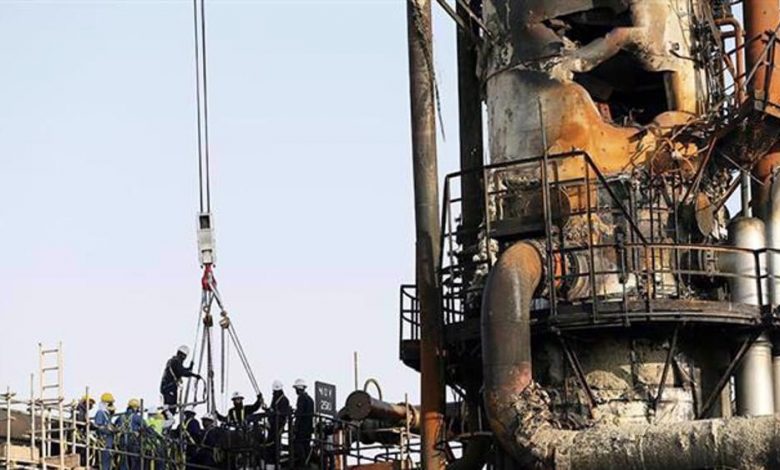 The spokesman for Yemeni Armed Forces says army troops and allied fighters from Popular Committees have launched a string of retaliatory drone attacks on an airbase in Saudi Arabia's southwestern region of Asir as well as a state-owned Saudi Aramco oil facility in the kingdom's southern region of Jizan.
Brigadier General Yahya Saree said in a statement that two domestically developed Qasef-2K (Striker-2K) armed drones struck with great precision the designated "important and sensitive" targets in King Khalid Air Base, which lies 884 kilometers south of the Saudi capital Riyadh, early on Friday.
The attack came just a day after a successful drone attack against the same military site in southwestern Saudi Arabia.
Saree added that a Yemeni Sammad-3 (Invincible-3) combat drone also hit a key Saudi Aramco oil installation in Jizan, situated 966 kilometers south of Riyadh, at Friday dawn.
The senior Yemeni official warned that retaliatory attacks will continue as long as Riyadh continues its relentless military aggression and all-out siege against the war-ravaged Arab country.
Saree later announced in a post published on his Twitter page that Yemeni armed forces launched another retaliatory strike against King Khalid Air Base at 9 a.m. local time (0600 GMT) on Friday, using a Qasef-2K drone.
He emphasized that the air raid was accurate, and hit "an import military site" inside the airbase.

The high-ranking Yemeni military official described the strike as a legitimate response to the Saudi regime's devastating military campaign and ongoing siege against his country.