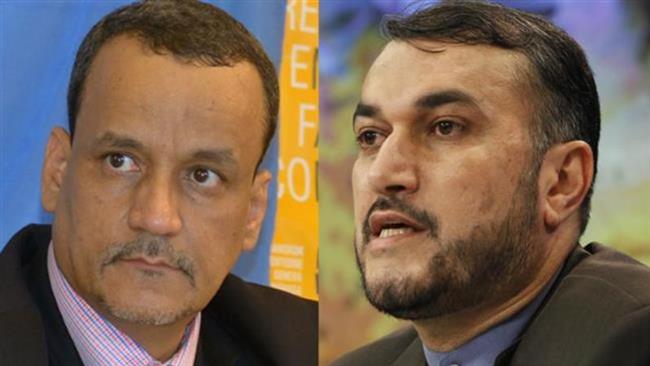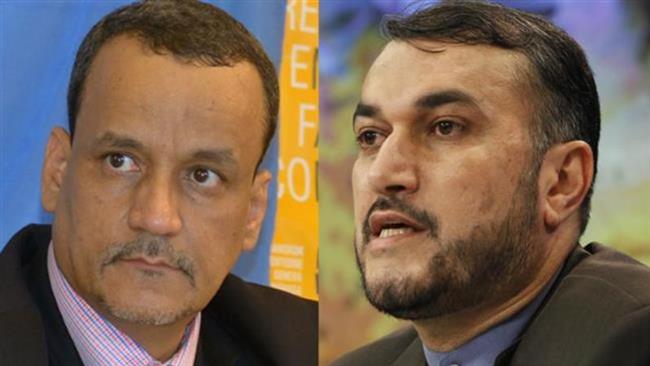 A senior Iranian official has called for an end to ongoing Saudi airstrikes on Yemen, which continue to claim innocent lives and have destroyed the country's infrastructure.
In a telephone conversation on Tuesday, Iran's Deputy Foreign Minister for Arab and African Affairs Hossein Amir-Abdollahian and UN Special Envoy for Yemen, Ismail Ould Cheikh Ahmed, discussed the latest developments in the war-ravaged Arab country.
Amir-Abdollahian stressed the importance of resumption of dialog between Yemeni groups, saying Iran is ready to help hold these talks.
International support for Yemeni dialog
The UN envoy said the Yemeni crisis can be solved through political approaches and called on all countries to support the Yemeni-Yemeni dialog.
Ahmed added that the Yemeni people are living a deplorable situation, noting that great efforts have been made to end the ongoing war in Yemen and dispatch humanitarian aid to the crisis-hit country.
He hoped such measures would result in positive outcomes as soon as possible.
The UN envoy hailed Iran's efforts to help solve the Yemeni crisis.
Yemen has been witnessing ceaseless attacks by Saudi Arabia since March 26. The military strikes are supposedly meant to undermine the Houthi Ansarullah movement and bring fugitive former Yemeni President Abd Rabbuh Mansour Hadi back to power.