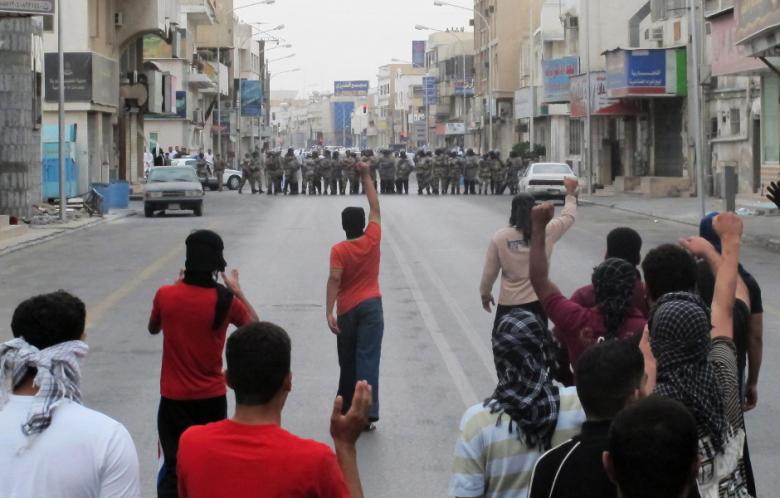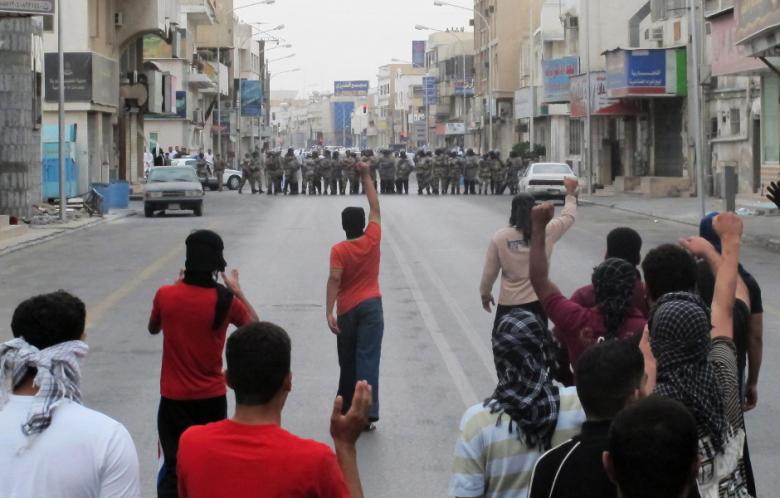 These days crackdown and tough behavior of Saudi Arabia with foreign labors have set domestic unrests of the country as a major topic of discussion. Unrest is not a normal issue in the Arab kingdom while now traffic jams are a routine challenge for commuter.
Dozens were arrested after migrant workers blocked a street near a … center in Jeddah. There have been similar reports of chaos in other areas too.
In the capital Riyadh, tight security measures have been taken following clashes between security forces and unemployed migrant workers. Increasing checkpoints and security forces' rushing into trade centers have made some new forms of unrests in the country.
Some people have been killed during recent clashes between foreign labors and security forces. Saudi Arabia is now home to nine million foreign workers and according to Saudi officials; 900'000 have been dismissed.
Dismissal of illegal migrants have started following a seven-months due that Saudi government set for migrant workers to adapt with tougher visa laws. The whole story started last week when final pardoning time for registration of illegal workers was due. It was then that crackdown of illegal migrants led to some clashes as a result of which thousands have been arrested. Security forces have also invaded residences of these foreign workers destroying their possessions.
Performing tougher laws has been disadvantageous for both sides. On the one side new regulations have drawn millions of unskilled or semi-skilled disparate workers into the streets. On the other side dismissal of thousands of foreign workers has turned into turmoil for the country intensifying the crisis in public sanitary, public and services and environmental sectors. Many Saudi streets are piled with garbage. The amount of garbage in residential areas and even in the immediate environs of Prophet Mohammad (PBUH) Mosque is increasing while 20'000 schools are deprived of preliminary sanitary facilities with many bus schools without drivers.
On the other hand demonstrations in front of Saudi Arabia embassies in other countries, the issue of foreign workers crackdown has overflown into other countries. In the Swedish capital, a number of Ethiopian workers have gathered in front of Saudi embassy and voiced their anger against violent behavior of the security forces with foreign labors. Similar reports come from Saudi embassies in the US, Norway and Germany. Regarding the point that more than 9'000'000 foreigners from different countries are in Saudi Arabia at the moment, it is quite possible that parallel to a confrontation of the government with them, people in these countries follow Ethiopian workers' model.
Population of foreign workers in Saudi Arabia exceeds 9'000'000, mostly from underdeveloped Southeaster Asian countries, particularly India, Bangladesh, Philippine, Pakistan and also Yemen and Egypt with a minor number from African countries like Ethiopia.
Employers in Saudi Arabia mostly hire workers for exhausting tasks with low incomes and the government instead of confronting the violation of their rights cracks them down and dismisses them from the country.
While the government claims the objective behind dismissing foreign workers is to create more vacancies for unemployed Saudi nationals but it seems that the government is concerned if foreign workers, regarding their population, turn into a new security problem. Constant changes in the Middle East have doubled the concerns for the government. For instance if western allies of Saudi Arabia has avoided any interference in the domestic affairs of the country, it seems that projection of these problems has increased in the media since there has been some problems in the relations between the Arab kingdom and the US and UK making use of the opportunity as a lever against the Arab state.
Another issue which seems to have added the concern for Saudi Arabia is the return of Al Qaeda members who have been deployed to countries like Syria during the past years. Saudi Arabia which had played with its ace of Al Qaeda in Afghanistan war faced serious troubles after the war and it is likely that the whole story starts anew after Syria war ends. This seems to be one of the major reasons for Saudi Arabia to oppose a political solution to Syria crisis based on Geneva agreement.
Therefore, opposition side believes that crackdown of foreign workers is aimed at covering up for subversive policies of Saudis in the region. From this view behavior of the government with protesting workers is part of the ongoing chaos in the region while Saudi government is trying to magnify the problem with foreign workers to distract attentions from other domestic issues.