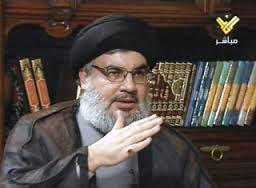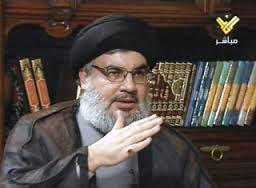 Hezbollah Secretary General Seyyed Hassan Nasrallah says Saudi Arabia is behind last month's twin bombing outside Iran's embassy in the Lebanese capital Beirut.
The November 19 bombing in southern Beirut left at least 25 people dead, including six Iranian nationals, and wounded more than 150 others. The Abdullah Azzam Brigades, an al-Qaeda-linked group, claimed responsibility for the attack.
On Tuesday night, Nasrallah told a Lebanese TV channel that he has no doubt that the Saudi intelligence agency has close links with the Abdullah Azzam Brigades.
The Abdullah Azzam Brigades "is a bona fide group that has a Saudi emir and its leadership is directly linked to Saudi intelligence," he said.
"Some of the branches that endorse the al-Qaeda logic have been put into action by the Saudi intelligence," Nasrallah said.
The Hezbollah chief also noted that the bombing was Saudi Arabia's expression of anger against Tehran because of Riyadh's defeat in Syria.
Syria has been gripped by deadly unrest since 2011. Reports indicate that the Western powers and their regional allies — especially Saudi Arabia, Qatar and Turkey — are supporting the militants operating inside the country.
A recent British defense study showed that about 100,000 militants, fragmented into 1,000 groups, are fighting in Syria against the government and people.
The extracts of the study by defense consultancy IHS Jane's were published on September 16.
IHS Jane's estimates that some 10,000 militants are fighting for groups affiliated with al-Qaeda such as al-Nusra Front and the rest fight for different militant groups.
The analysis also said that a large number of extremists from foreign countries are also active in Syria.