Yemen
Saudi Arabia considers Yemeni civilians as military targets: MSF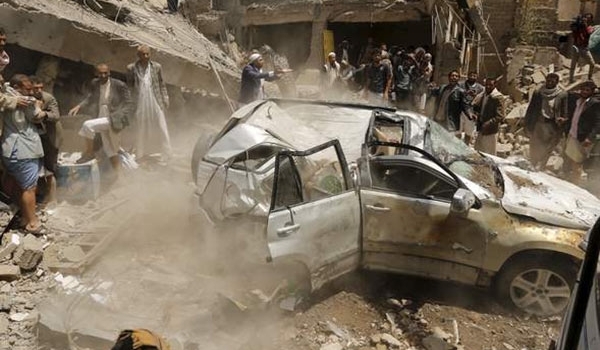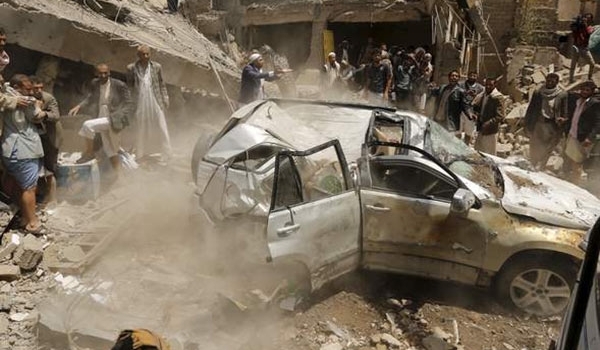 A senior official with Doctors Without Borders says Saudi Arabia is targeting civilians in Yemen with "utter disregard" for international law with "the silent consent" of the West and the UN Security Council.   
Writing in the Time magazine, MSF Executive Director in the US Jason Cone said Yemen's access to desperately-needed emergency medical care is drastically reduced as medical facilities and personnel are repeatedly coming under fire.
"The Saudi-led coalition is waging a military campaign that treats civilians and civilian structures as legitimate military targets," he wrote.
The war "is being fought with utter disregard for international humanitarian law—with the silent consent of the US, the UK, France, and other members of the UN Security Council," he added.
Cone said MSF maintains constant dialog with both the Saudi-led coalition and Houthi fighters, providing GPS coordinates of medical projects and calling on them to preserve access to medical services.
"But between March and November of last year, bombs were dropped on or near medical facilities nearly 100 times, according to the International Committee of the Red Cross," he said.
The three MSF-supported medical structures hit were known and clearly marked, Cone added.
Saudi fighter jets and artillery, he said, have repeatedly hit homes, roads, bridges, schools, gas stations, markets, medical sites, ambulances, supply trucks and displacement camps, "killing upwards of 2,800 civilians, according to the United Nations, and wounding many more."
UN, West complicit 
The MSF official hit out at the UN, saying it had given a free hand to Saudi Arabia to bomb wherever it liked, while the West provided the kingdom with military weapons.
"The UN Security Council, through Resolution 2216—authored by Jordan, co-sponsored by the US, the UK, and France, and passed last April—provided diplomatic cover for what we're seeing today.
"The resolution made pro-forma calls to end violence in Yemen and imposed an arms embargo and travel restrictions on the Houthis, but it made no mention of the Saudi-led coalition's aerial attacks and demanded nothing of the coalition in general.
"In effect, it provided a license to bomb at will and enforce a widespread blockade of goods entering the country. This set an 'anything goes' tone that all sides have embraced," Cone said.
The US, the UK and France "actively support and supply weapons to the Saudi military," he said.
"Just last week, the UK's Foreign Secretary Philip Hammond said he'd seen 'no evidence of deliberate breach of international humanitarian law,' in Yemen, ignoring the fact that even if medical facilities are not targeted intentionally, failure to distinguish between military and civilian targets is itself a grave violation of international humanitarian law."
He said MSF has called for the mobilization of the International Humanitarian Fact Finding Commission, a body born of the Geneva Conventions, to independently assess violations of humanitarian law in Yemen and for the violators to be held accountable.