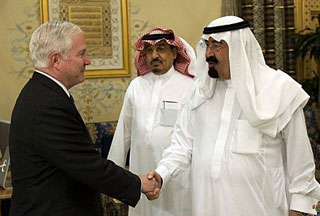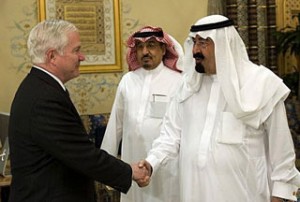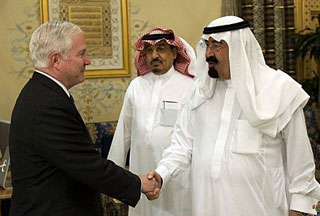 Saudi Arabia has dismissed US claims that Riyadh would use its leverage to pressure China to approve new sanctions against Iran.
According to the Saudi official news agency, SPA, an official in Riadh rejected a claim by US Defense Secretary Robert Gates on the issue of pressuring China to support fresh sanctions against Iran, IRNA reported on Friday.
The report indicates that the two sides did not even discuss the matter during Gates' visit to Saudi Arabia.
Earlier, Gates had said that the United Arab Emirates and Saudi Arabia had expressed willingness to push Beijing to support sanctions against Iran.
The West accuses Iran of seeking to develop atomic weapons through its nuclear program.
Iran has repeatedly denied the charge, saying that the country seeks nuclear energy to meet its growing demand for electricity.
Tehran notes that its nuclear program does not violate the boundaries of the International Atomic Energy Agency and the nuclear Non-Proliferation Treaty (NPT), to which it is a signatory.