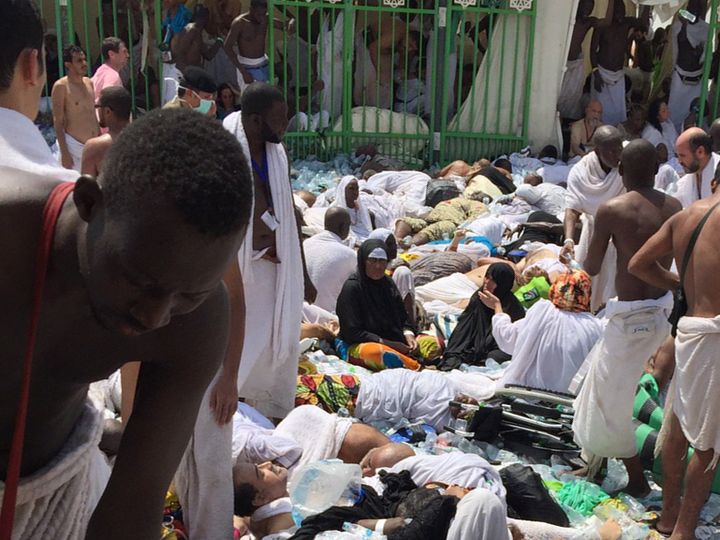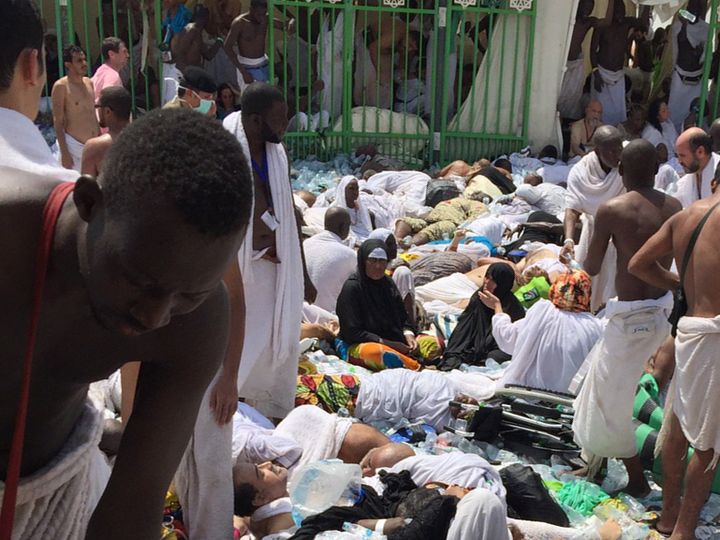 A senior Iranian official says Saudi Arabia should be held accountable over the death of several hundred Hajj pilgrims in the holy city of Mecca.
"Saudi Arabia should be answerable to the Islamic Republic [of Iran] and other countries that could not perform a calm Hajj [ritual]," Iran's Deputy Foreign Minister for Arab and African Affairs Hossein Amir-Abdollahian said on Thursday.
According to Iran's Hajj and Pilgrimage Organization more than 1,300 people, including 125 Iranians, were killed in a crush during Hajj pilgrimage rituals outside Mecca earlier in the day. This as Saudi officials put the death toll at 717 and the number of injured at 863.
He also said that the fatal crush started after Saudi security forces blocked two streets while the pilgrims were walking towards the final ritual of the Hajj.
"We can by no means remain indifferent towards Saudi Arabia's irresponsible behavior," said Amir-Abdollahian, adding, "The tactlessness on the part of relevant Saudi authorities to provide security for the pilgrims cannot be overlooked."
Earlier in the day, Saudi Arabia's charge d'affaires to Tehran was summoned to Iran's Foreign Ministry to hear the Islamic Republic's protest over the mishandling of the deadly incident by Saudi authorities.
For his part, the Saudi diplomat expressed regret over the fatal incident and offered condolences to the Iranian government and the families of the killed pilgrims.
Earlier on Thursday, Amir-Abdollahian held the Saudi authorities responsible for Thursday's tragedy, and said they should promptly act to manage the crisis.
Iran's First Vice President Es'haq Jahangiri laid the blame on the Saudi government for the tragic incident, saying "the consequences of any negligence" falls upon the Saudi government.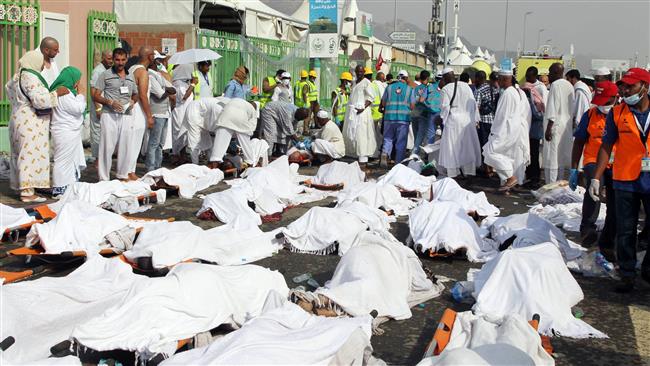 According to Saudi disaster officials, the incident occurred in Mina, near Mecca, on Thursday after two large masses of pilgrims coming down streets 204 and 223 fused together.
The tragedy came days after a massive construction crane collapsed into Mecca's Grand Mosque, killing more than 100 people and leaving over 200 others injured.