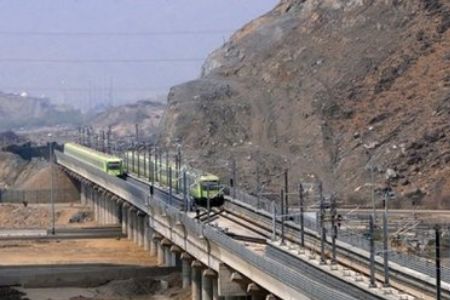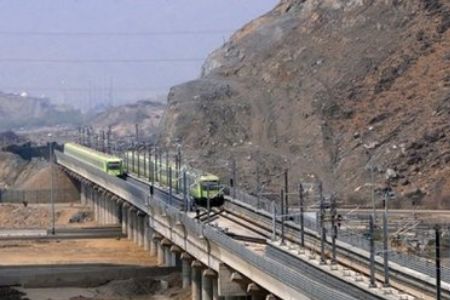 Saudi Arabia has launched its first dual-track light railway to transfer millions of Muslim pilgrims during the holy ceremonies of Hajj.
The Mashair Railway, known as Mecca Metro, is expected to serve pilgrims beginning the annual hajj rituals.
The China-built railway connects the three holy sites of Mina, Muzdalifah and Mount Arafat — areas that see massive congestion during the five-day pilgrimage.
The Mecca Metro has been designed to carry up to 72,000 passengers an hour and it will replace the 4,000 buses previously used.
Under the contract, the project was due to operate at 35 percent of its capacity in the first phase until May 2011.
However, the railway operated at over 50 percent of its final capacity when it rolled out on Saturday.
The 1.8-billion-dollar project is the first cooperation between China and Saudi Arabia, after the two sides signed a deal to enhance cooperation on infrastructure construction in June 2008.