Saudi Arabia
Middle East
Yemen
Saudi Arabia pleads for US help as missile arsenal runs low: WSJ
Saudi Arabia has fallen drastically short in the face of Yemen's determined retaliation campaign against the war that the kingdom and its allies have been waging on the impoverished country, beseeching the US for help, a report says.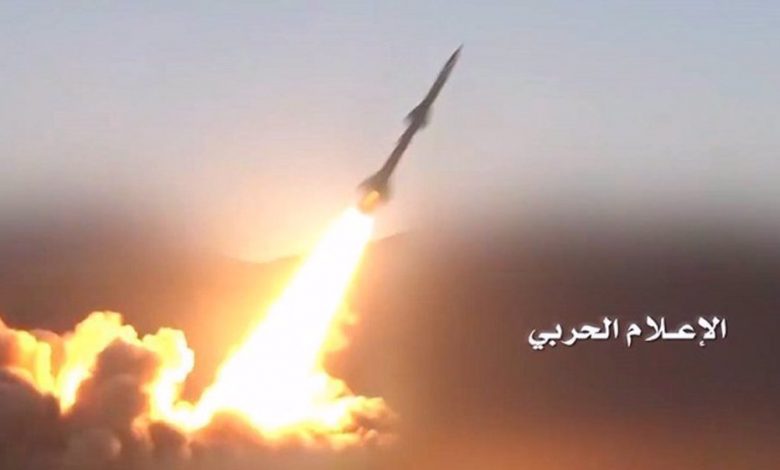 "The number of attacks against the kingdom has grown significantly," The Wall Street Journal reported on Tuesday, citing a Saudi government official.
"Drones struck Saudi territory 29 times last month and 25 times in October; the country was struck by 11 ballistic missile attacks last month and 10 in October," the paper cited the official as saying.
"That is up significantly from February 2020, when Saudi Arabia was attacked six times, five by ballistic missiles and once by a drone," noted the Saudi source.
The Journal also quoted the United States' point man on Yemen, Timothy Lenderking as saying recently that Yemen's defense forces had conducted some 375 cross-border counterattacks into Saudi Arabia so far this year.
Backed by the US, the Saudi regime has been waging war on Yemen since early 2015 in order to reinstall the former Riyadh-friendly government in the Arab country.
The aggression has stopped short of realizing the objective, while killing tens of thousands of Yemenis and dragging the entire Yemen close to the brink of outright famine in the process.
The Yemeni armed forces and their allies have vowed, though, not to lay down their arms until Yemen's complete liberation from the Saudi-led aggression.
The Saudi government has requested to purchase 280 missiles and 596 missile-rail launchers to neutralize the counterstrikes, the daily wrote.
Riyadh has also approached its European and regional allies to help it resupply its arsenal.
Washington has signaled its approval of the Saudi request.
The US State Department is considering a direct sale of interceptors to the kingdom, two US officials said, and the department would also be required to sign off on any transfers from another government like Qatar.
"We are working closely with the Saudis and other partner countries to ensure there is no gap in coverage," a senior administration official said in a statement.
In November, the State Department approved and Congress was notified of a sale for a system known as the Advanced Medium Range Air-to-Air Missiles system, for about $650 million.
The pledges of cooperation on the part of the US come despite a presidential campaign pledge made by US President Joe Biden to distance Washington from the war.
The paper, meanwhile, enumerated the American weapon systems' points of weakness in the face of the Yemeni counterattacks.
"Even fully stocked with interceptors, Riyadh remains vulnerable, because the [American] Patriot missile system is designed to counter ballistic missiles, not small drones," The Journal wrote.