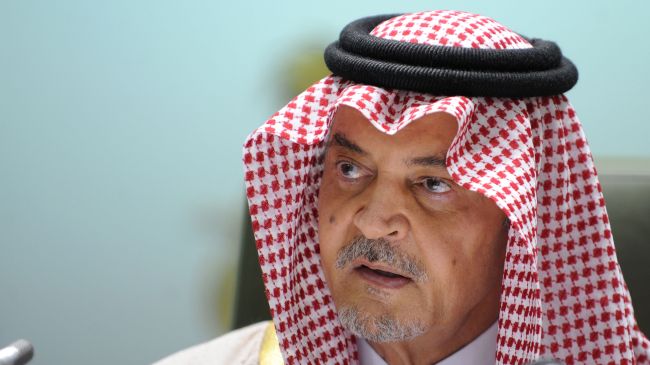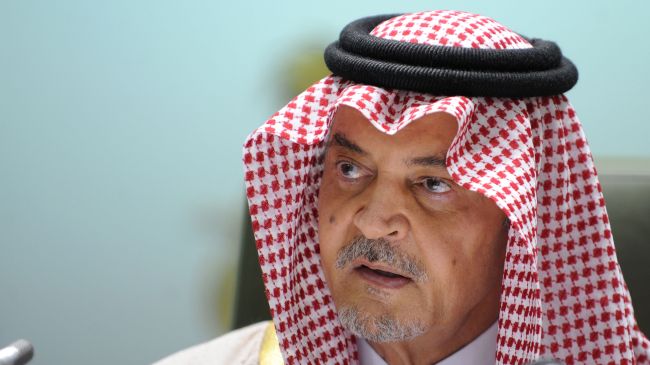 Saudi Arabia is ready to engage in negotiations with Iran on the improvement of bilateral relations, Saudi Foreign Minister Prince Saud al-Faisal says.
Speaking to reporters in Riyadh on Tuesday, Faisal added that Iran's Foreign Minister Mohammad Javad Zarif had been invited to visit Riyadh.
"Iran is a neighbor, we have relations with them and we will negotiate with them," the Saudi minister said.
"We will talk with them in the hope that if there are any differences, they will be settled to the satisfaction of both countries," he added.
The Saudi minister noted that his Iranian counterpart had not responded to the invitation yet.
"Any time that he sees fit to come, we are willing to receive him," Faisal said.
In a meeting with the new Saudi Ambassador to Tehran Abdulrahman bin Gharman Al-Shihri on March 3, Iran's President Hassan Rouhani underlined the country's determination to ameliorate ties with neighboring Muslim countries and said cooperation between Tehran and Riyadh would be vital for regional security.
"Interaction and cooperation between Iran and Saudi Arabia can undoubtedly be effective for the stability and security of the entire [Middle East] region," the Iranian president said.
Also, addressing reporters in a panel at the Munich Security Conference (MSC) in February, Iran's foreign minister underscored the need for the enhancement of cooperation between Iran and Saudi Arabia with the aim of restoring security to the Middle East.
The Iranian minister added that Tehran and Riyadh both share a common goal which is the establishment of regional security.
Iran and Saudi Arabia remain split over several regional issues such as the situation in Syria and Bahrain.
Tehran has always been critical of Riyadh's support for the heavy-handed crackdown of the Bahraini regime on peaceful protesters.
Riyadh also supports foreign-backed militants fighting the Syrian government, while Iran stresses the importance of resolving the crisis in Syria through political approaches.
Moreover, Saudi officials have on several occasions expressed their opposition to an interim deal reached between Iran and the five permanent members of the UN Security Council plus Germany last November on Tehran's nuclear energy program.