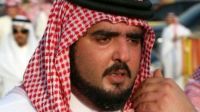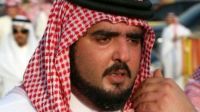 Saudi King Abdullah has relieved Prince Abdulaziz bin Fahd bin Abdulaziz of his posts as the minister of state and a member of the Council of Ministers.
According to AFP, in a decree issued on Friday, the king appointed Prince Mohammed bin Salman bin Abdulaziz, a son of the country's heir apparent, to assume the post of minister of state.
Prince Mohammed will retain his current position of president of the Crown Prince's Court, headed by his father Crown Prince Salman bin Abdulaziz.
The state-run SPA news agency said the change was made upon a request by Prince Abdulaziz to be relieved of his post.
The change is seen as the latest push by King Abdullah to elevate a younger generation of royals into senior positions as the kingdom faces unprecedented challenges in the region and at home.