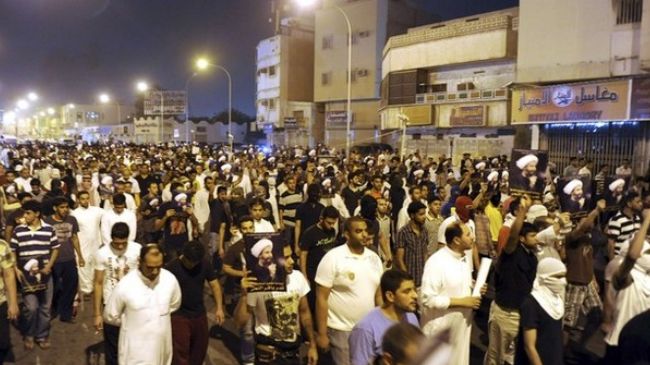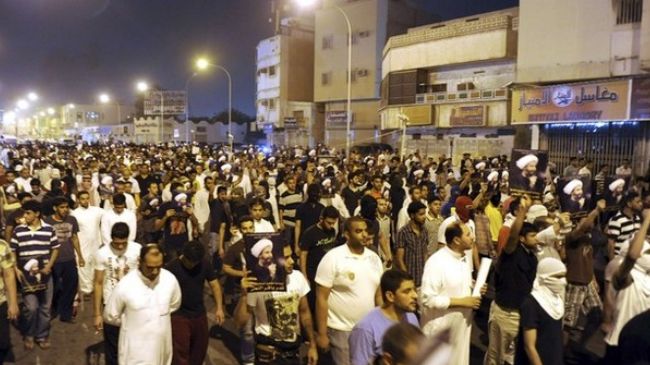 A court in Western-backed Saudi Arabia has started the trial of 23 Shia activists in the kingdom's oil-rich Eastern Province.
According to reports on Wednesday, of the 23 activists, 13 will stand trial in the city of Qatif, while the others will be tried in absentia.
The provincial government has filed a wide range of charges, including "terrorism" charges, against the activists.
On Tuesday, Waleed Abu al-Khair, a prominent Saudi Arabian human rights lawyer, was sentenced to three months in prison allegedly for signing two years ago a pro-reform petition that criticized the heavy-handedness of the Saudi Arabian authorities in dealing with 16 activists.
Al-Khair was among the other activists who first faced trial in late 2011 after signing a statement that called for the right to peaceful assembly, criticized prison sentences given to activists and called for an end to police shootings of protesters in the country's Eastern Province.
Activists say a large number of the political prisoners are being held by the Al Saud regime without trial or legitimate charges.
There have been numerous demonstrations in the oil-rich province since February 2011, with protestors calling for the release of political prisoners and an end to discrimination against minority Shia Muslims. However, the government has responded with heavy-handed crackdown tactics.
Anti-government protests intensified since November 2011, when security forces opened fire on protestors in Qatif, killing five people and leaving scores more injured.
Regime forces have frequently raided the houses of anti-regime activists in Qatif to arrest those responsible for organizing demonstrations.
In October 2012, Amnesty International called on Saudi authorities to stop using excessive force against the protestors.