Saudi Arabia
Saudi Arabia using death penalty as political weapon against dissidents: Amnesty International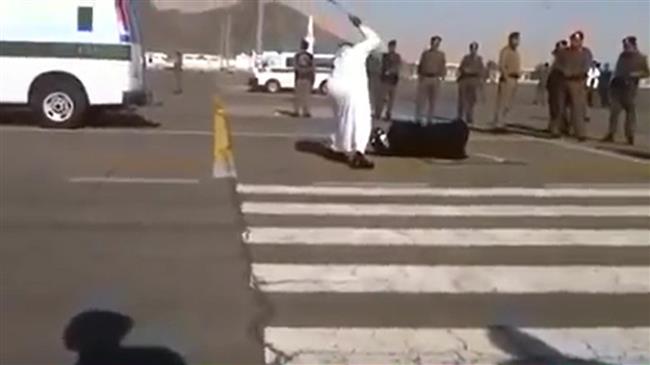 Amnesty International has condemned Saudi Arabia over the spike in the number of executions in the country, stating that the death penalty is increasingly being used as a political weapon against Shia dissidents in the ultra-conservative kingdom.
The Britain-based human rights group said in its 2019 global review of the death penalty published on Wednesday that Saudi Arabia executed a record number of people last year, despite an overall decline in executions worldwide.
It highlighted that Saudi authorities put 184 people to death in 2019, and the number was the highest Amnesty has ever recorded in a single year in the country.
Amnesty International pointed out that the figure shows an increase by 23 percent compared to the preceding year, when 149 executions were carried out in Saudi Arabia.
Of the 184 people executed in 2019, six were women.
Amnesty International then underscored that Saudi officials' use of the death penalty as a political weapon against Shia dissidents has increased.
On April 23 last year, there was a mass execution of 37 men, 32 of whom were from Saudi Arabia's Shia religious community.
They included 11 men convicted by the so-called Specialized Criminal Court (SCC) in the capital Riyadh of espionage and sentenced to death after a grossly unfair trial.
The 11 were among 15 men who had been convicted by the SCC in December 2016, and sentenced to death on trumped-up charges that included high treason, "supporting protests," "spreading the Shia faith" and "possessing banned books and videos."
The mass execution also included 14 men convicted by the same notorious court in a mass trial for their participation in anti-regime protests and a young man, who was under 18 years old at the time of the crime.
The report comes as a crackdown led by Saudi Crown Prince Mohammed bin Salman against pro-democracy campaigners, Muslim preachers and intellectuals in the kingdom continues unabated.
Moreover, the oil-rich and Shia-populated Eastern Province has been the scene of peaceful demonstrations since February 2011.
Protesters have been demanding reforms, freedom of expression, the release of political prisoners, and an end to economic and religious discrimination against the region.
Over the past years, Riyadh has redefined its anti-terrorism laws to target activists.
The protests have been met with a heavy-handed crackdown by the regime, with government forces increasing security measures across the province.
In January 2016, Saudi authorities executed Shia cleric Sheikh Nimr Baqir al-Nimr, who was an outspoken critic of Riyadh. Nimr had been arrested in Qatif in 2012.