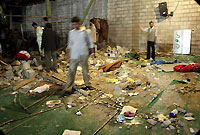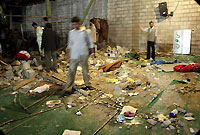 The Saudi Arabian army entered Manama in order to prevent further protests. Their strategy was to destroy many mosques which located in the capital.
Saudi Arabian forces have destroyed many mosques in Manama, the capital of Bahrain. Bahraini sources report that tanks the majority of roads in Manama are currently closed by tanks. These tanks are preventing people from participating in ceremonies morning the deaths of Bahraini martyrs.
Many Bahraini protestors have been killed by Saudi Arabian forces. Bahraini hospitals are full and a large portion of the patients are in critical condition.