Yemen
Saudi-backed militants clash with Revolutionary Houthis in Yemen's Jawf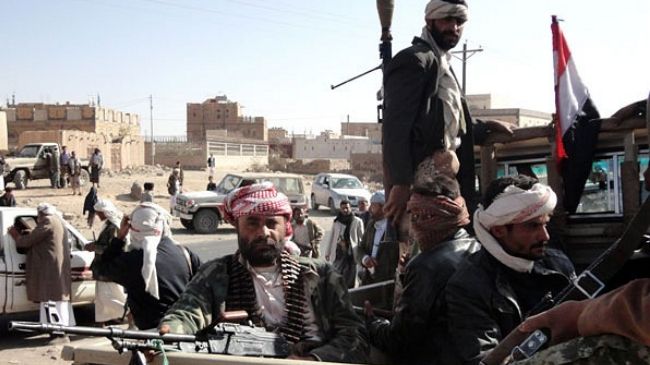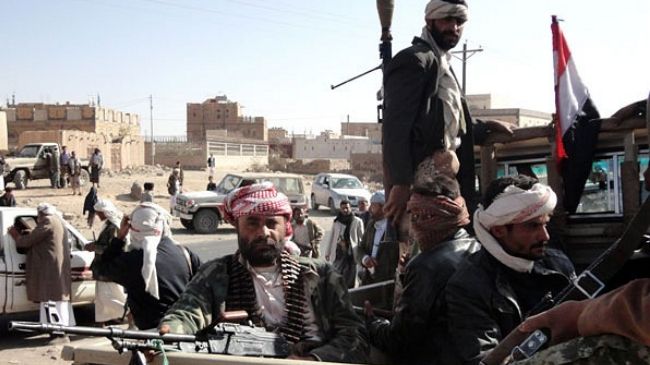 A fresh series of deadly clashes between Saudi-backed militants tribes and Revolutionary Houthi fighters have claimed the lives of at least a dozen people in a troubled region of Yemen.
Yemeni local officials said on Saturday that at least twelve people were killed in the overnight violence in the province of Jawf, north of Sana'a.
The fresh fighting began as Houthis tried to take control of routes leading to the capital where their supporters have been protesting for weeks.
Sources say the latest fatalities have raised to 34 the death toll from clashes since Thursday.
Some reports say a large number of Yemeni soldiers and militants from pro-government tribes have been killed in the ongoing clashes with Houthi fighters in recent days.
Meanwhile, many Houthi supporters have joined anti-government protesters in the capital Sana'a from several other cities.
They have threatened to escalate their campaign against the government, which included briefly blocking of main arteries in Sana'a
Yemen's President Abd Rabbuh Mansur Hadi has recently dismissed Prime Minister Mohammed Salim Basindawa and his ministers in a bid to end an ongoing standoff with the Shia Houthi protesters. Hadi also partially reversed an earlier decision to lift fuel subsidies.
However, senior Houthi leaders in Yemen have strongly dismissed a series of proposals put forward by the embattled president.
Houthi leader, Sheikh Sayyid Abdul-Malik al-Houthi, has recently called for civil disobedience and expansion of protest rallies against the government.
Houthis have been holding demonstrations since August 20 when they strengthened their positions in the Yemeni capital in an effort to press the government to quit.
They accuse the government of corruption and marginalizing the Shia community.
The Houthi movement played a key role in the popular revolution that forced former dictator, Ali Abdullah Saleh, to step down in February 2012.