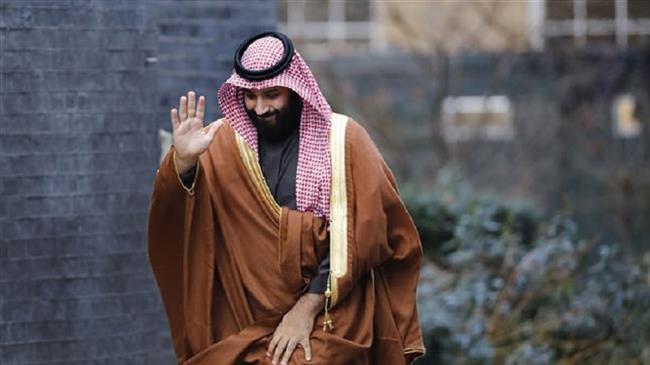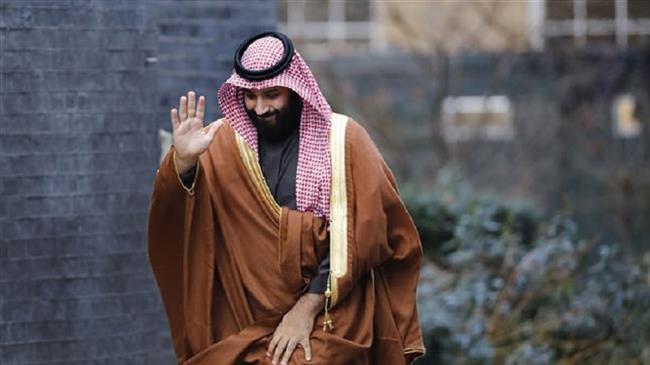 A Saudi activist has revealed that Crown Prince Mohammed bin Salman, who has not been seen in public over the past few weeks, was actually shot and injured in heavy gunfire reported from outside the royal palace in the capital Riyadh late last month.
Mohammed al-Mas'ari, the secretary-general of the Islamic Revival Party, citing reliable sources, said in a recent interview with Lebanon's al-Mayadeen TV that bin Salman was hit by bullets during the late April attack.
He said the news of bin Salman's injury was leaked by sources within the royal family before widely circulating on social networking websites such as Twitter.
Elsewhere in his remarks, al-Mas'ari said the crown prince now plans to appear before the media in order to deny reports of a coup.
A number of journalists in Riyadh reported heavy fire outside the palace compound on April 21. Although Saudi Arabia's state news agency claimed it was a shooting down of a toy drone that had gotten too close to the royal property, some wondered if the gunfire was in fact a coup led by royals against King Salman.
Saudi activists said the shooting had nothing to do with the drone, but it was an attack from vehicles carrying heavy machine guns and shooting randomly.
It was claimed that bin Salman had been evacuated to a nearby bunker at a military base for his safety.
The incident happened just after the young heir to the throne wrapped up a whirlwind global tour meant to advertise himself as the new power in the kingdom. Back home, the crown prince faced tension within the royal family.
No new photo or video of bin Salman were released by state media. Bin Salman was not even seen on camera when US Secretary of State Mike Popmeo paid his maiden visit to Riyadh in late April. The long disappearance had raised speculation about the fate of the crown prince.
It was earlier reported that bin Salman had been evacuated to a nearby bunker at a military base for his safety.
Bin Salman's month-long disappearance from the media limelight contrasts his high-profile tour in the United States and Europe.
The attack on palace came after a self-promoting campaign at home, which saw hundreds of royals and businessmen detained and tortured. Most of them were later released after reaching financial settlement deals with the kingdom.
Perhaps the strangest thing about this uprising against the wealthy and the powerful, though, is that it is coming from above, from a 32-year-old who is rebelling against his own class in the hopes of ultimately being the last man standing.
Although there has always been competition from within the royal family, and criticism of its behavior from outside, the approximately 15,000 princes and princesses and their hangers-on were widely seen as untouchable.
In addition to internal power struggle within the royal family, Muhammad bin Nayef and Mutab Bin Abdullah, son of a late king, both were dissatisfied with the Saudi-led campaign against Yemen.
A dissident prince urges a palace coup to depose King Salman and save the kingdom from the current destructive policies spearheaded by Crown Prince bin Salman.
Analysts say bin Salman deeply desires power, but he has little experience, and that, some believe, is a potentially dangerous combination.
The Saudi crown prince's anti-Palestinian stance has in several occasions offended the Muslim world. Relations between Riyadh and the Tel Aviv regime have been warming up more rapidly since June 2017, when bin Salman became the crown prince. Saudi Arabia, under bin Salman, is believed to have been attempting to prepare the public opinion at home and elsewhere for the potential normalization of relations with Israel.
In March and during his three-week tour of the United States, bin Salman met with the leaders of a number of pro-Israel lobby groups, including the American Israel Public Affairs Committee (AIPAC).
Saudi Arabia's indirect intervention in Syria has failed amid the defeat of militant groups funded by Riyadh in their last urban strongholds in the conflict-hit country.
Riyadh's direct military intervention in Yemen has also been botched as Saudi Arabia failed to reinstate a former ally as president in the impoverished country.
The deadly Saudi campaign against Yemen has damaged bin Salman's image both internationally and regionally.
The House of Saud's designated successor has also been attempting to portray himself as a "reformer" and an advocate of women's rights.
On the economic front, analysts have cast doubt on bin Salman's so-called Vision 2030 project, which aims to wean the Saudi economy off petrodollars and make the country more like "a normal non-oil state."
Observers maintain that Saudi Arabia's "dream" of becoming the dominant power in the Arab world has ended in "disastrous" failure.