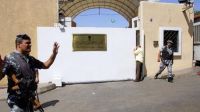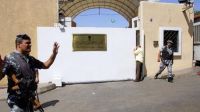 Arab media report that dozens of Saudi militants fighting in Syria have surrendered themselves to the Saudi Embassy in Lebanon in order to be sent back home.
According to the Quds al-Arabi daily, the militants fled to Lebanon after the Syrian army took control of the strategic al-Qalamoun region following a fierce battle.
The militants had been fighting for the al-Qaeda-linked group al-Nusra Front.
The Saudi Embassy has reportedly asked the Lebanese authorities to facilitate the entry of any Saudi national escaping into Lebanon from Syria.
Saudi Arabia – along with Qatar, Turkey and some of its Western allies – is viewed as one of the main supporters of militants fighting to overthrow the government of Syrian President Bashar al-Assad.