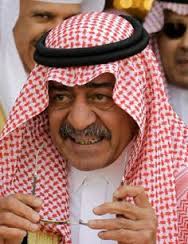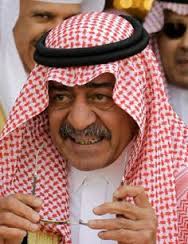 The Saudi King's younger half-brother Muqrin bin Abdulaziz has been bribed by King Salman bin Abdulaziz to be relieved of his duties as crown prince, sources in Riyadh revealed.
The king's son Muhammad bin Salman who is trying to become the next king, has proposed to pay a $10 billion sum to Muqrin, Mujtahid, a Saudi political activist said in his latest tweets.Saudi ex-Crown Muqrin bin Abdulaziz
Mujtahid has drawn much attention for his tweeter campaign against the Saudi government and is believed to be a member of or have a well-connected source in the royal family.
Meantime, Muhammad bin Salman has opened hundreds of Twitter accounts and recruited many employees to publicize for him in their accounts, Fars news agency reported.
On April 29, King Salman relieved Muqrin of his duties as crown prince and appointed his nephew, Deputy Crown Prince Mohammed bin Nayef, as the new heir apparent.
This is the first time that a grandson of the founder of the country (Ibn Saud), rather than a son, is appointed crown prince.
Mohamed bin Nayef, 55, the grandson of the founder of Saudi Arabia, was appointed as crown prince and also minister of interior.
Saudi Foreign Minister Saud al-Faisal was also replaced by Saudi Ambassador to Washington Adel al-Jubair.