Iraq
Saudi Arabia
Saudi FM's call to dissolve Hashid al-Shaabi narrow-minded: Iraq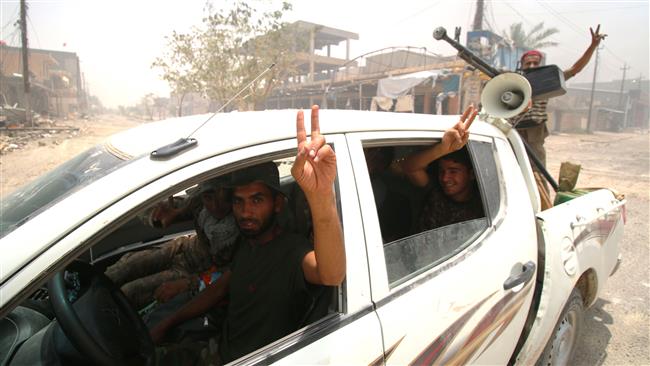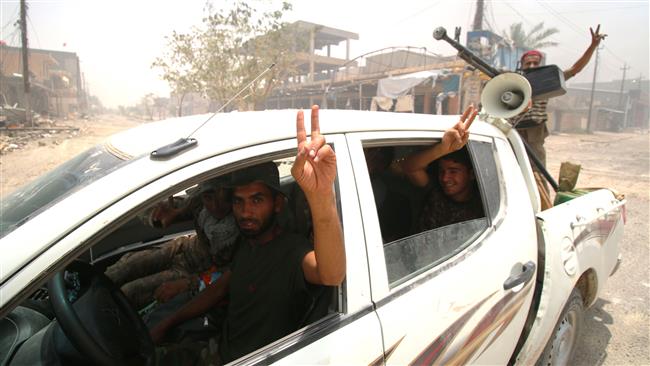 A top Iraqi official has rejected Saudi foreign minister's call for dissolution of pro-government volunteer forces, saying Riyadh is not in a position to make comments about the issue.
"Adel al-Jubeir's remarks in which he called for the dismantling of thePopular Mobilization Units reflect the scope of his narrow-mindedness," Iraqi National Security Advisor Faleh al-Fayyad said on Thursday.
"Such comments are not beneficial to bilateral relations [between Baghdad and Riyadh]. It is outside the purview of Jubeir or anyone else to debate the issue," he said in an exclusive interview with al-Sumaria television network.
His remarks came only hours after the top Saudi diplomat accused the Popular Mobilization Units of fueling sectarian tensions in Iraq, calling for their dissolution.
"The world has begun to realize that Hashid al-Shaabi is a key factor in the fight against terrorism. The force crushed Daesh, which operates to cause sectarian tensions in Iraq and is poised to kill 70 percent of the Iraqi population," al-Fayyad said.
Earlier, Iraqi Foreign Ministry spokesman Ahmad Jamal strongly condemned Jubeir's comments as "meddlesome."
Jamal, in a statement released on Wednesday, expressed Baghdad's distraught over Saudi Arabia's repeated intervention in Iraq's domestic affairs, calling on Riyadh to stop Saudi nationals from joining Daesh terrorists.
"Hashid al-Shaabi is an official party that incorporates various walks of the Iraqi nation. It is part of the national Iraqi defense forces, under the control of the National Operational Command, and receives its budget from the Iraqi government," the statement said.
Hashid al-Shaabi's "fighters, together with brave army soldiers and other Iraqi armed forces, are fighting Takfirism, which all know where its roots and objectives are who its sponsors are," it added.
Meanwhile, Prime Minister Haider al-Abadi strongly advised Saudi Ambassador to Baghdad Thamer al-Sabhan to stand firmly committed to its diplomatic duties and avoid meddling in Iraq's internal affairs.
On Tuesday, former prime minister and secretary general of Iraq's Islamic Dawa Party, Nouri al-Maliki, called for the inclusion of the Popular Mobilization Units in operations to liberate the Daesh-held northern city of Mosul.
The northern and western parts of Iraq have been plagued by gruesome violence ever since Daesh terrorists mounted an offensive in the country in June 2014.
Iraqi government forces, backed by fighters from allied Popular Mobilization Units, have been pushing the militants out of the country's territory.