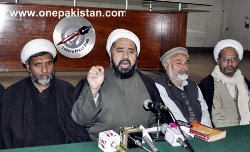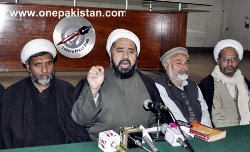 Majlis Wahdat-e-Muslimeen Pakistan Saturday condemned Saudi forces firing on pro-democracy demonstrators in Bahrain and termed it as the worst example of interference in internal affairs of Muslim countries.
The group urged the international community to take note of the brutal use of force in Bahrain and take steps to stop bloodshed of the peaceful demonstrators.
A Wahdat statement regretted that Saudi Arabia is using its forces to crush the freedom loving people in Bahrain. The statement asked the Saudi leaders to use its forces against the Zionists and liberate the Al-Quds Sharif.
It said the Saudi rulers have no concern about the collective interests of the Muslims Islamic values and are using force in neighbouring countries to block the imminent freedom movement in the Kingdom.
The group demanded of the United Nations and other world organizations to take notice of the Saudi invasion of Bahrain.
The statement also condemned use of force in Yemen and Libya and said the world must take action against the regimes who are killing innocent demonstrators. The Wahdat said that use of force cannot stop freedom movements and the day is not away when the people of Bahrain, Yemen and Libya will get freedom.