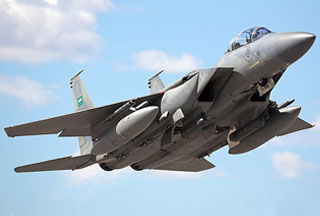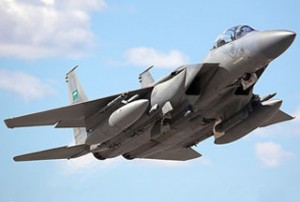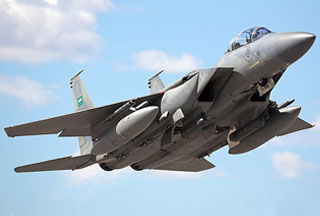 Saudi fighter jets have pounded the strongholds of Houthi combatants in northern Yemen as an earlier confrontation between Muslim fighters and Saudi security forces killed two Saudi security men.
Houthi spokesman Mohammed Abdel-Salam told The Associated Press that the Saudi offensive early Thursday struck at least four areas inside Yemeni territory using phosphorus bombs. There was no immediate word on the casualties.
There was no immediate official confirmation of the report from Riyadh or the Yemeni capital, Sana'a.
Saudi Arabia said on Wednesday that two security officers were killed and 10 others were wounded after Houthi combatants seized control of the village of al-Khawbah at the Jizan region in a cross-border clash.
Saudi Arabia was allowing the Yemeni army to use the mountainous area to launch attacks against the Houthi resistance fighters. The raid was in response to Riyadh's continued support of Yemeni armed forces in the conflict zone, the Houthis said.
The Yemeni government launched Operation 'Scorched Earth' on August 11 to uproot the Muslim Houthi fighters, whom Sana'a accuses of seeking a return to the 'Zaidi imamate' overthrown in a 1962 coup.
The northern combatants however say that they have suffered religious discrimination by the Yemeni government.
Saada and neighboring Amran provinces are encircled by fighters and frequently pounded by military fighter jets and helicopter gunships. The conflict zones in northern Yemen remain cut from the rest of the country, and are currently grappling with a pressing shortage of food and other basic supplies.
The United Nations puts the figure of displaced people in northern Yemen at around 150,000 civilians.