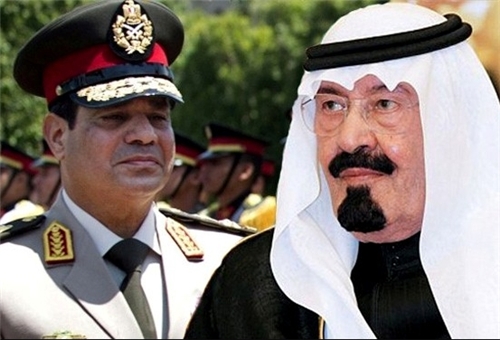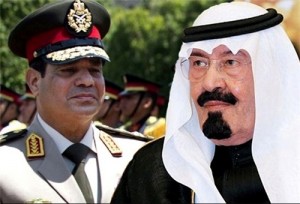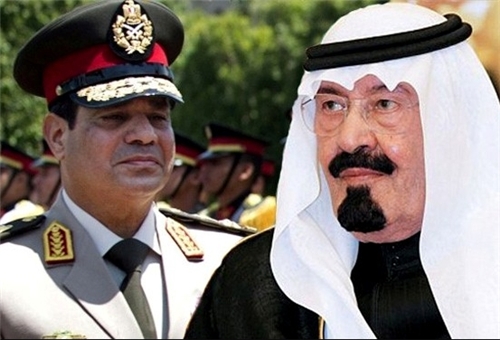 A Saudi political activist, known as Mujtahid, revealed that the Al-Saud dynasty has extended a 1-billion-dollar aid to the Egyptian defense minister to topple former president Mohammed Mursi.
Mujtahid, who has gathered lots of attention for his tweeter campaign against the Saudi government, said in his latest tweets that Commander-in-Chief of the Egyptian armed forces General Abdel Fattah al-Sisi who is also country's defense minister, received a $1bln-aid from Saudi Arabia for removing Mursi from power on July 3.
Mujtahid wrote the Saudi government is now very much concerned that al-Sisi has failed to establish the new setting in Egypt successfully as millions of Mursi supporters continue their week-long protests throughout Egypt calling for his return, al-Alam reported.
"King Abdullah knows well that failure of the coup in Egypt will be a disaster for Al Saud because any new government will be stronger and will adopt anti-Saudi Arabia policies," he wrote.
He added, "That is why King Abdullah is one of the supporters of unlimited use of force in cracking down protesters, even if it leads to killing of thousands and even tens of thousands of people".
"King Abdullah not only supported the coup and tried to convince others to accept new changes also helped al-Sisi not to worry about his two most important concerns," Mujtahid said.
He continued, "al-Sisi was worried that the crisis would break down the economy and this would hurt reputation of the coup, therefore King Abdullah pledged to help him receive enough aid to crack down supporters of the law".
Mujtahid believed what the Egyptian army has received up until now is just a small part of what has been promised by the Saudi regime and according to his findings "much more is on the way".
He said Saudi King is using his political, financial and media powers to convince US and European officials not to adopt strong stances toward the crisis in Egypt and make as much comments only enough to persuade public opinion in their own countries.
Even though Mursi was removed from power by the force of the army, none of the western government has recognized it as a coup.