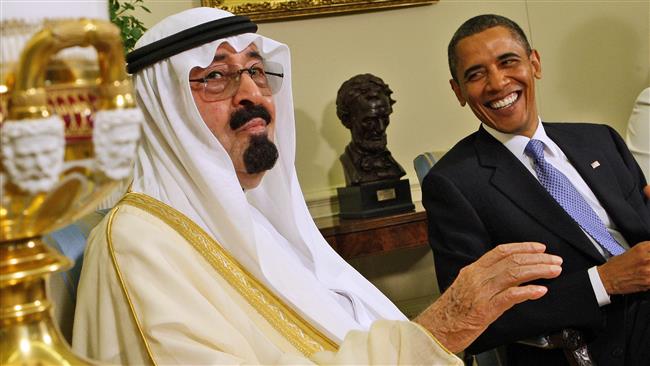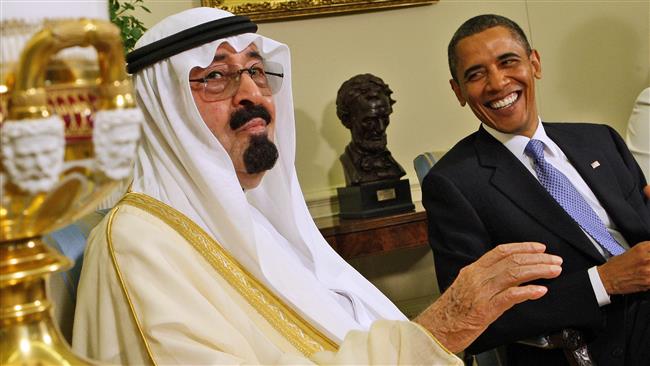 The death of Saudi Arabia's King Abdullah has left US officials worried about an era of new uncertainty in already tense relations with a key partner in the Middle East, says a report.
US officials are concerned that the death of the king might affect issues that Washington and Riyadh have been trying to address together including policy towards Iran, Iraq and Syria, according to The Wall Street Journal.
King Abdullah bin Abdulaziz Al Saud died at the age of 90, according to Saudi media. An announcement, made by state TV early on Friday, also said that his 79-year-old half brother, Salman, has succeeded the late king.
In the short term, the king's death might ease strains in the US-Saudi relationship as a period of transition will leave the kingdom vulnerable to external threats and more eager to show that it still enjoys the solid backing of the United States, according to The Journal.
But in the longer term, the transition might define how the new Saudi leadership will see its relations with the US and the rest of the world, the report added.
Dennis Ross, a long-time Middle East diplomat with close ties with the Saudi royal family, told The Journal that the transition period might reduce the kingdom's ability to move decisively on difficult issues.
'More cautious decision-making' on Iran and Syria
Ross said the death of King Abdullah, coupled with this week's collapse of the US-backed government in Yemen, presented a "worst-case scenario" because it would further strengthen Iran's position as a major player in the region.
"I think you get more cautious decision-making" on Iran and Syria, Ross said.
The US-Saudi alliance was already strained during Abdullah's reign over an array of issues, chief among them a failure by President Barack Obama to strike the Syria in 2013, as well as negotiations with Iran over its nuclear energy program.
Saudi officials have viewed the nuclear talks with Tehran as a sign that the White House was willing to work behind King Abdullah's back.
The late king also repeatedly pressed Washington to lend stronger support to the militants fighting against the Syrian government, and was reportedly furious when Obama failed to deliver on an earlier threat to launch airstrikes against Damascus in the summer of 2013.
Obama promptly offered condolences on the king's death, describing him Friday as a "friend" and a "revered leader." The US president also hailed the "closeness and strength of our partnership" with the Saudi kingdom.
US officials are worried that King Salman, who is not considered by many as a strong or healthy leader, might not be able to quickly consolidate power.