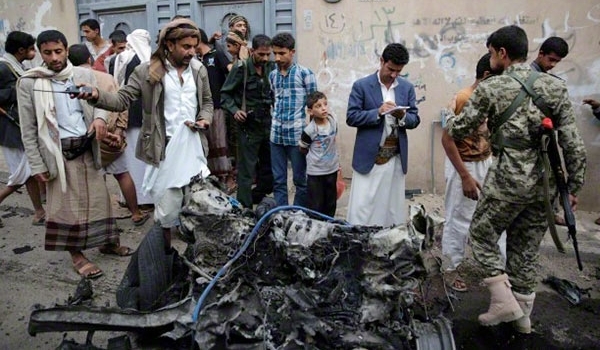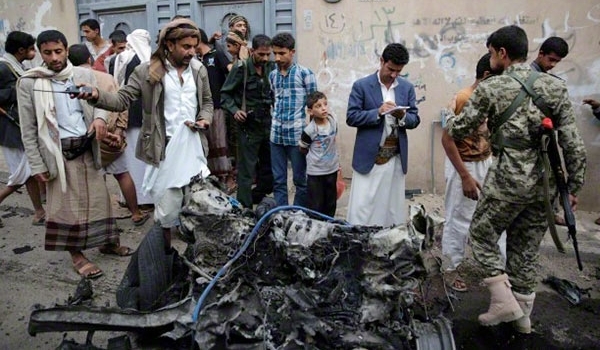 The Saudi news outlets have been censoring massacre of the Yemeni people in the country's Southern provinces by the Saudi troops, media reports said.
"The Saudi-led forces have massacred the Yemeni civilians, mostly women and children, in Aden and Lahj provinces," the Arabic-language newspaper Al-Rai al-Youm wrote on Sunday.
The paper, however, wrote that the capture of pro-Hadi and al-Qaeda militants in some parts of Aden and Lahj does not mean that the clashes have ended because the Yemeni forces are still present in both provinces.
Earlier today, a senior Ansarullah leader announced that hundreds of Yemeni tribesmen have joined the country's army and revolutionary forces in the city of Aden, Southern Yemen.
"An army of Yemeni tribesmen have arrived in Aden to support the army and popular forces," Hossein al-Houthi, member of Ansarullah Movement's political council, told FNA.
Al-Houthi reiterated that the Yemeni army, Ansarullah fighters and tribal forces will push back the pro-Hadi and al-Qaeda terrorists from Aden in the coming days.
In April, 300 Saudi soldiers and an artillery commander joined the Yemeni forces.
"The latest blow at the Al Saud came as Hashem al-Ahmar, artillery commander of the Saudi army in al-Wadia border crossing and 300 soldiers joined the Yemeni army and the revolutionary forces," the Middle East Panorama website quoted Head of Yemen's Free Army Nasser bin Yahya al-Orujli as saying.
He noted that the Saudi regime is still in a difficult situation and the Saudi officials know it quite well.
Saudi warplanes continued to bombard several areas across Yemen on Saturday as the Persian Gulf Kingdom's air raids have claimed the lives of more than 5,357 civilians in the last 137 days.
Saudi Arabia launched airstrikes against Yemen on March 26 without a UN mandate. Al Saud deadly campaign aims to undermine the Ansarullah popular fighters and restore power to fugitive President Mansour Hadi, who is a staunch ally of Riyadh.
Despite Riyadh's claims that it is bombing the positions of the Ansarullah fighters, Saudi warplanes are flattening residential areas and civilian infrastructures.