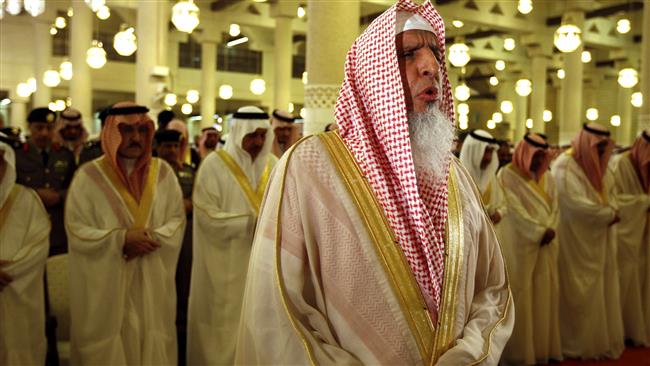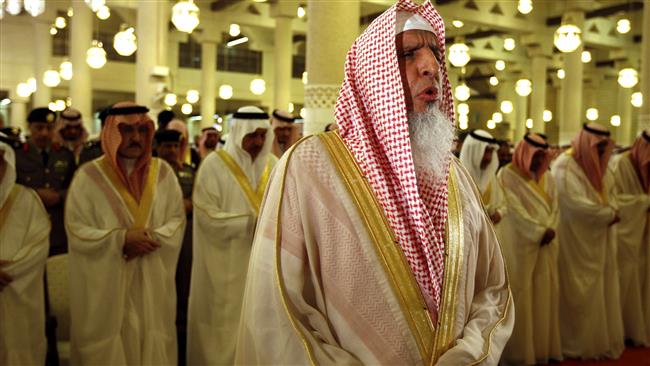 Human Rights Watch (HRW) says Saudi Arabia has permitted government-appointed scholars and clerics to incite hatred and discrimination against the country's religious minorities, including Shia Muslims. 
In a 62-page report, entitled "'They Are Not Our Brothers': Hate Speech by Saudi Officials" and released on Tuesday, the HRW said Saudi clerics often refer to Shias as rafidha or rawafidh, which mean rejectionists, and stigmatize their beliefs with impunity.
It cited a member of Saudi Arabia's Council of Senior Scholars, the kingdom's highest religious body, as saying that Shia Muslims "are not our brothers … rather they are brothers of Satan."
"Saudi Arabia has relentlessly promoted a reform narrative in recent years, yet it allows government-affiliated clerics and textbooks to openly demonize religious minorities such as Shia," said Sarah Leah Whitson, Middle East director at HRW.
"This hate speech prolongs the systematic discrimination against the Shia minority and – at its worst – is employed by violent groups who attack them," she added.
The rights group warned that the anti-Shia bias had extended to the judicial system in Saudi Arabia, where the Shias are often subjected to discriminatory treatment or arbitrary criminalization of their religious practices.
For example, it said, a Saudi Shia citizen was sentenced in 2015 to two months in jail and 60 lashes for hosting private Shia group prayers and a Sunni man was convicted in 2014 of "sitting with Shia."
The HRW also warned of fatal consequences of the hate speech against minorities in Saudi Arabia, saying that terrorist groups such as Daesh and al-Qaeda use it to justify their targeting of Shia civilians.
The Saudi Education Ministry's religion curriculum uses veiled language to stigmatize Shia religious practices, it noted.
The rights organization further urged Saudi authorities to order an immediate halt to hate speech by state-affiliated clerics and government agencies.
It also noted that the US should press the Riyadh regime to end incitement to hatred or discrimination against religious minorities.
"Despite Saudi Arabia's poor record on religious freedom, the US has shielded Saudi Arabia from possible sanctions under US law. The US government should apply its own laws to hold its Saudi ally accountable," Whitson said.
Saudi Shias have long complained that they suffer systematic discrimination in the kingdom, where the majority follows the Wahhabi radical ideology.
The ideology is regarded as the breeding ground for the rise of Takfiri outfits.
Since February 2011, Saudi Arabia has stepped up security measures in Shia-dominated areas, which has been rocked by anti-regime demonstrations, with protesters demanding free speech, the release of political prisoners, and an end to economic and religious discrimination.
The government has suppressed pro-democracy movements, but they have intensified since January 2016 when Saudi Arabia executed respected Shia cleric Sheikh Nimr al-Nimr.