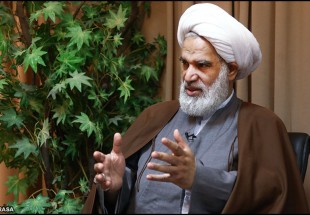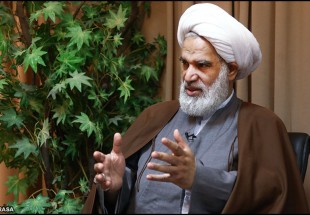 In a meeting with a group of Nigerian Sunni scholars and intellectuals, Ayatollah Abbas Ka'bi said that the love of the Ahlul-Bayt is the centre of gravity of the victory of the believers over the enemies of Islam.
The member of the Society of Seminary Teachers of Qom referred to the problems facing the Muslim world and said, "If today we see that the Islamic community is plagued by problems, it is due to deviation of Muslims from the path that the Prophet Muhammad."
He added, "Currently, Saudi Arabia is a strategic partner of the Zionist usurping regime and invests its capital and money in this regime in order to sow dissension among Muslims."
Ayatollah Ka'bi said that Takfiris and Wahhabi have not understood Islam and noted that modern-day Takfirism in rooted in the Kharijite sect of early Islamic history. This group considered all Muslims besides themselves as "infidels" and engaged in incendiary acts throughout the Islamic world.
The representative of the people of Khuzestan in the Assembly of Experts explained that there are various interpretations of Islam in the world today and added, "Liberal Islam, Takfiri Islam, syncretic Islam and pure Muhammadan Islam are the four interpretations of Islam and the first three are not acceptable."
In another part of his speech, His Eminence said that the eternal policy of the Islamic Republic of Iran is based on approximation between religions and sects, the strengthening of Islamic unity and assistance to Muslims.
According to Rasa, Ayatollah Ka'bi said that the Islamic Republic of Iran calls for the independence of all Islamic countries and does not seek to interfere in the affairs of other countries.
The member of the Society of Seminary Teachers of Qom said that the propaganda against Iran is by no means true and has been instigated by the imperialist powers of the world. "The House of Saud have propagated such issues but they have no basis on reality," he said.