Human Rights
Middle East
Saudi Arabia
Yemen
Saudi Regime Tortures Yemeni Civilians in Secret Jails
The Saudi troops stationed in al-Mohreh province in Eastern Yemen raid civilians' homes and and take them to secret prisons where they torture inmates, the Arabic-language media outlets reported.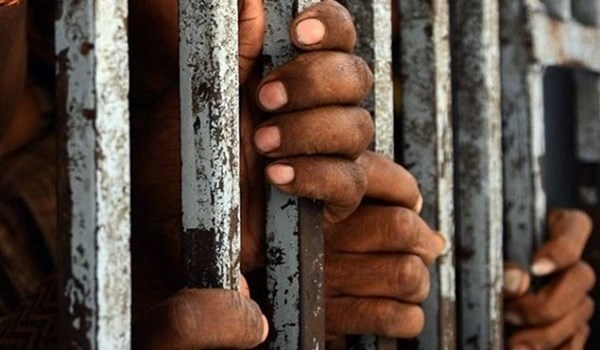 The crimes committed by the Saudis in Eastern Yemen is no less than what the Emiratis do in Aden, the Arabic-language Doha-based a-Rayeh newspaper quoted Deputy Governor General of al-Mohreh Province Badr Kalshat al-Mohri as saying.
He noted that the Saudi forces arrived in provinces where the clashes between Mansour Hadi and Ansarullah forces are underway, and set up 26 military bases and centers.
Kalshat noted that the Saudi force as still looking for increasing their illegal presence in the region, and said that the number of Saudi troops who are under al-Mohreh Governor General Rajeh Bakrit stands at around 5,000.
Kalshat also pointed to Saudi Arabia's efforts to build oil pipelines in the province after taking full control over it, and said that Saudi Arabia has set up clandestine prisons in al-Mohreh region in the wake of the presence of Emirati intelligence officers in the region.
In a relevant development in late July 2018, the Associated Press (AP) revealed in a report that the United Arab Emirates (UAE) tortured Yemeni prisoners across 18 prisons in Yemen.
Hundreds of Yemeni prisoners were subject to sexual abuse in Southern Yemen, where the UAE focuses its foreign policy in Yemen. Fifteen UAE officers ordered Yemeni prisoners to undress and lie down for anal cavity checks, claiming they were looking for contraband mobile phones. The Yemeni prisoners who resisted were beaten until they bled, and threatened with barking dogs.
Hundreds of other detainees suffered similar sexual abuse on 10 March at Beir Ahmed prison in Southern Yemen, Aden, according to seven witnesses who spoke to the AP.
Despite countless human rights reports detailing abuse in Yemen, Marine Major Adrian Rankine-Galloway, Pentagon Spokesperson, announced that "US forces are required to report credible allegations of detainee abuse. We have received no credible allegations that would substantiate the allegations put forth in your line of question/story".
US officials have acknowledged that American forces receive intelligence from UAE partners and have participated in interrogations in Yemen.
Witnesses told The Associated Press that Yemeni guards working under the direction of UAE officers used various methods of sexual torture and humiliation. Detainees were raped while other guards recorded the abuse on their mobile phones. Detainees had their genitals electrocuted and rocks hung from their testicles, and others were abused with wooden and steel poles.
"They strip you naked, then tie your hands to a steel pole from the right and the left so you are spread open in front of them. Then the sodomizing starts," one father of four stated.
The detainees smuggled letters and drawings to the AP describing the sexual abuse.
Of the five prisons, AP located, four of them are in Aden, Southern Yemen.
"One is at the Buriqa base – the headquarters for the Emirati forces. A second is at the house of Shallal Shaye, the Aden security chief closely allied with the UAE, and a third is at a nightclub-turned-prison called Wadah. The fourth is at Beir Ahmed, where the March atrocities occurred", the AP investigation read.
US personnel have been seen at the Buriqa base, along with Colombian mercenaries, according to two prisoners and two security officials.
The detainees could not say whether the Americans, some of whom wear military uniforms, are members of the US government or mercenaries.
Saudi Arabia and its allies launched the war on Yemen in March 2015 to reinstall Yemen's former President Abd Rabbuh Mansur Hadi. The Yemeni Ministry of Human Rights announced in a statement in late March that the war had left 600,000 civilians dead and injured until then.