Saudi revolutionaries rally against Al Saud family in Qatif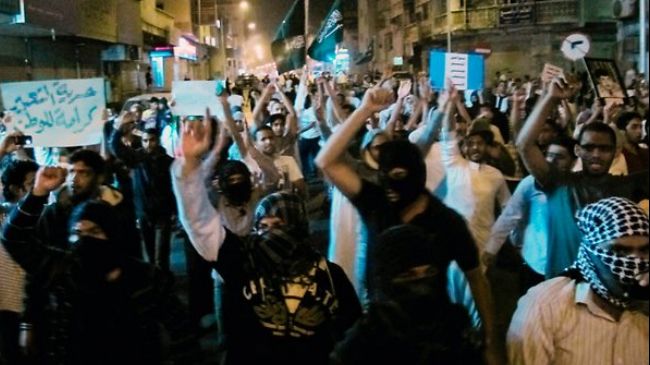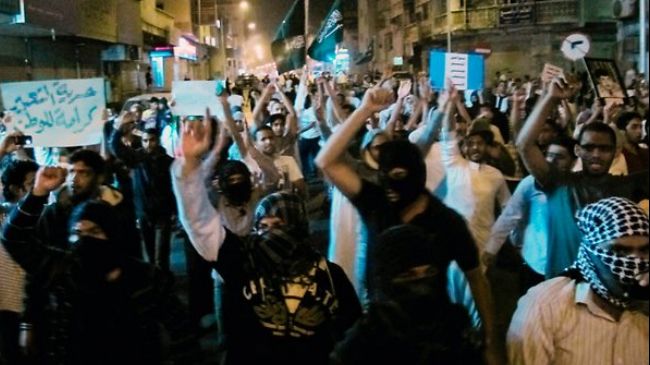 Anti-government protesters in Saudi Arabia's Eastern Province have taken to the streets to voice their anger about Riyadh's hostile policies towards the oil-rich region.
Activists say hundreds of demonstrators took part in a protest march dubbed "the Friday of Insistence" in the town of Qatif to mark the first anniversary of their uprising.
They also chanted slogans against provincial ruler Muhammad bin Fahd and condemned the Bahraini government's crackdown on protests.
Saudis have held peaceful demonstrations since February last year on an almost regular basis in the eastern region, demanding reforms, freedom of expression and the release of political prisoners.
Protesters also want an end to economic and religious discrimination against the oil-rich region. Several demonstrators have been killed and dozens of activists have been arrested since the beginning of protests in the region.
Riyadh has intensified its crackdown on protesters since the beginning of 2012.
On Thursday, Saudi security forces patrolled the streets in the eastern city of Safwa and abducted young men at random.
Also on Thursday, a group of Saudi women staged a sit-in protest in Safwa to draw international attention to their suffering. The protesters urged an end to, what they called, injustice and sectarian discrimination.
Saudi women also urged intellectuals and journalists to make their voices heard since the state media avoid the truth about the real developments in the country.