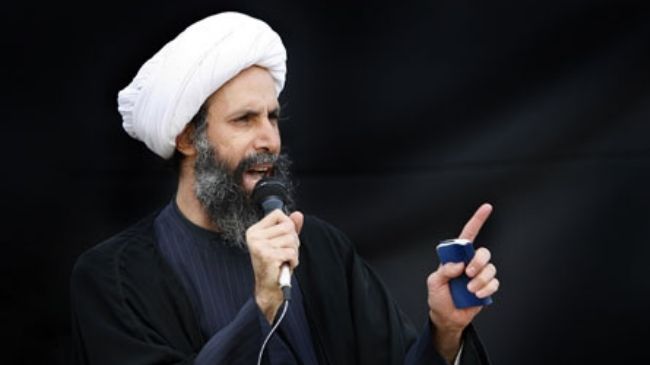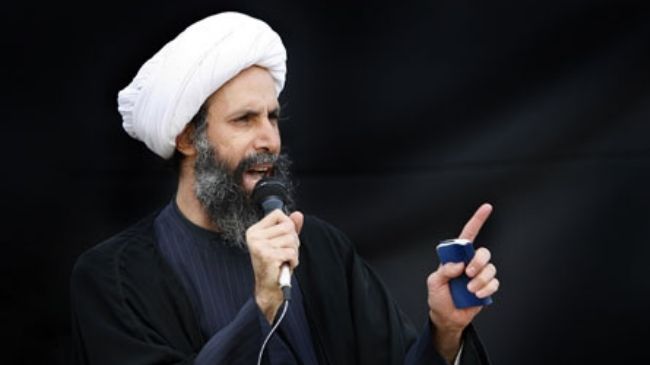 The brother of prominent detained cleric Sheikh Nemr al-Nemr has stressed on the continuation of demonstrations against the oppressive regime of Al Saud.
He made the remarks in a mosque in the city of Awamiyah a few days after Sheikh Nemr was attacked, injured and arrested by Saudi security forces while driving from a farm to his house in the Qatif region of Eastern Province on July 8.
Addressing Saudi officials, Sheikh Nemr's brother said, "These are the bullets that you fired at innocent people, where are the bullets that we fired at you."
Tension has been high in Eastern Province since Nemr's detention with almost daily anti-regime demonstrations in the oil-rich region.
At least four people have been killed and many others injured in the crackdown on demonstrations against the detention of the cleric.
Eastern Province has been the epicenter of anti-regime protests since last year. Saudi protesters demand the release of all political prisoners, freedom of expression and assembly, and an end to economic and religious discrimination against the eastern region.
The demonstrations, however, have turned into calls for the downfall of the Al Saud regime. The calls were further fueled by the November 2011 killing of peaceful protesters in the troubled region.
Anti-regime protests continue in the ultra-conservative monarchy, where any demonstrations or political gatherings are strongly prohibited and met with repressive force.
According to Human Rights Watch, the Saudi regime "routinely represses expression critical of the government."