Syria
Saudi Royal Guard Killed in Syria's Deir Attiya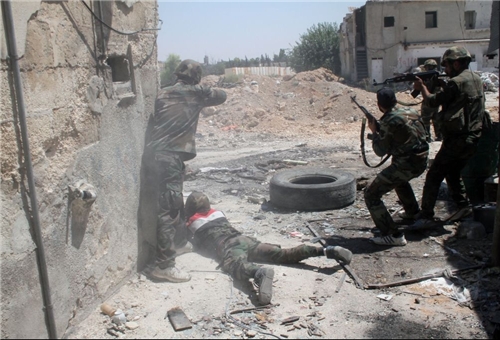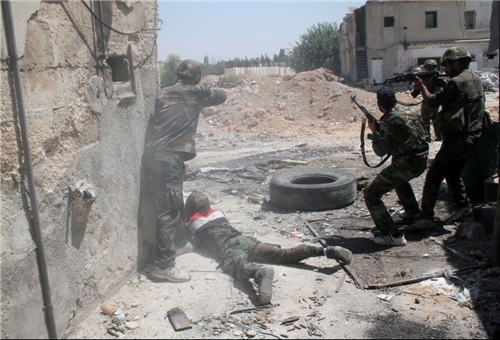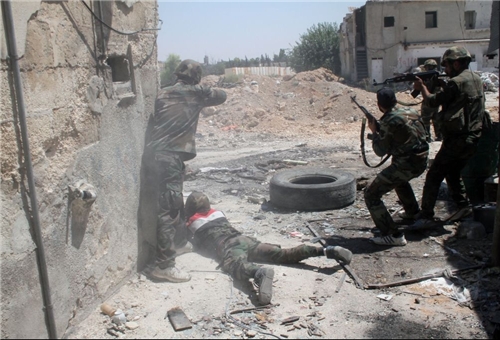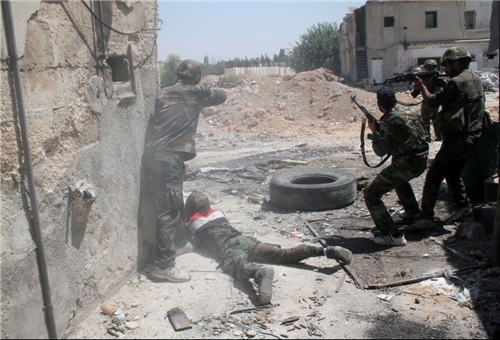 A Saudi Royal Army commander was killed along with 40 Saudi militants in Syria's Deir Attiyeh during clashes that freed the strategic town from Al-Qaeda-linked militants.
According to Al-Alam correspondent, reporting from Syria, the Saudi Royal Army commander known as Abu Ubaida who led terrorist al-Nusra Front's operations in the Christian town was killed in clashes with the Syrian army.
Deir Attiyeh is located on the Damascus-Homs highway.
Army's advancement in the area in Thursday came two weeks into a major army operation in the Qalamoun region which is important for its closeness to the capital.
Number of foreign militants identified during latest clashes in Qalamoun has been noticeable, Mohamed Nasour who is a local journalist in Douma said.
He said most of the militants in Douma region, located in Northeast of capital Damascus, are from Saudi Arabia.
Nasour added during last week clashes 40 Saudi militants were killed while many others tried to flee the area through Arsal Mountains towards Lebanon borders.
The army has been increasing its operations to safeguard the capital and its surrounding areas as militants stepped up their attacks in different areas near Damascus ahead of key talks arranged between Syrian government and the western-backed opposition.
After months of wavering stances and several rejection sand pre-conditions, the so-called Syrian National Coalition said it will take part in the talks dubbed the Geneva 2.
However group's main armed force, the Free Syrian Army, rejected the talks and announced that time was not appealing to them to stop the deadly war and go for talks.
Al-Qaeda-linked groups fighting for the Syrian opposition have also rejected taking part in talks as an act of treason.
The crisis in Syria started in March 2011, when pro-reform protests turned into a massive insurgency following the intervention of western and regional states.
The unrest, which took in terrorist groups from across Europe, the Middle East and North Africa, has transpired as one of the bloodiest conflicts in recent history.