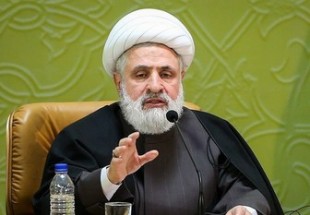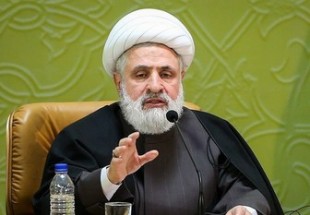 Deputy Secretary General of Lebanon's resistance movement Hezbollah, Sheikh Naeem Qassem leveled strong criticism at Saudi ruler for siding with the regime of Zionism against Palestinian nations, backing Israel occupation of Palestine ,reported Taqrib News Agency (TNA).
"Seeking to hamper Palestinian struggles in pursuit of their rights, Saudi monarchy has openly voiced support for an Israeli project to deny the Palestinian nation the right as as return to their homeland," highlighted Sheikh Naeem Qassem demanding clerics and Muslims to strengthen the anti-Israel resistance front.
The Lebanese cleric reaffirmed Hezbollah's support for the Palestinian cause, adding that occupation would not be able to stand fast as long as resistance is alive.
The top Hezbollah official also denounced a recent statement by Israeli Prime Minister Benjamin Netanyahu that Tel Aviv will never relinquish the occupied Golan Heights, saying such comments show the expansionist agenda of the Israeli regime in the region.
He further sternly warned that a "hostile plot" is in the works against Muslim nations with the backing of the US, Israel and the Saudi-sponsored Takfiri terror groups operating in the region. "
Deputy Secretary General of Lebanon's resistance movement Hezbollah urged Muslims to be united against their common enemies, not letting them advance their willful objectives in the regime and especially against the Palestinian nations.